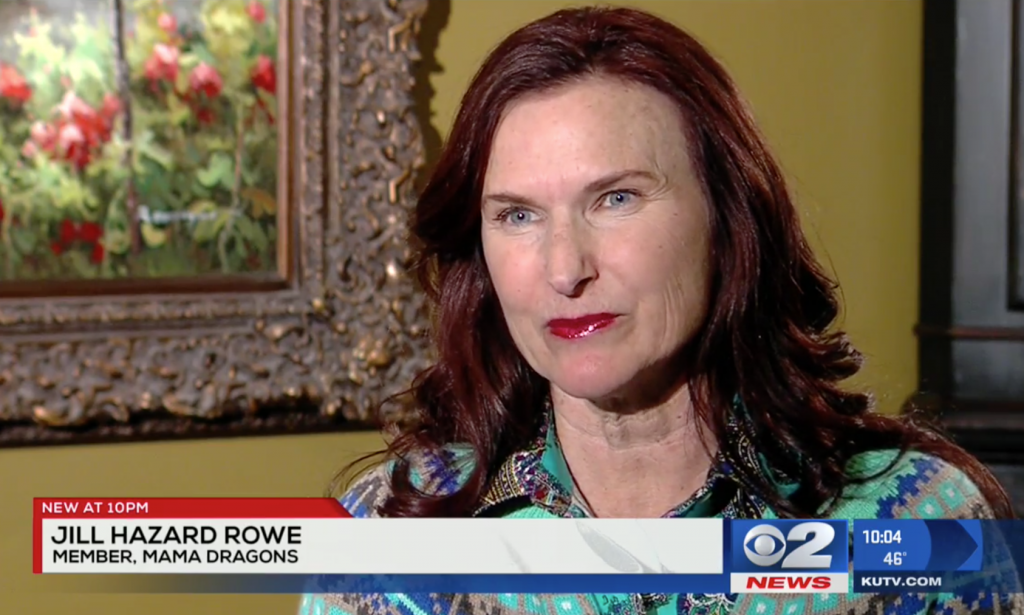 In what undoubtedly feels like a slap in the face for some victims' families, Mormon church leaders claim they're mourning with the loved ones of LGBT youth who've taken their own lives in the wake of a horrific new anti-gay policy.
Mama Dragons, a support group for Mormon parents with LGBT children, reports that 32 church members ages 14-20 have committed suicide since the policy was unveiled in early November.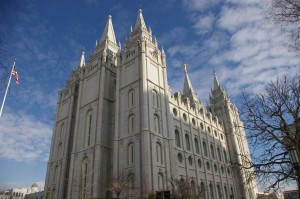 The policy, which church leaders say was a revelation from God, labels people in same-sex marriages "apostates," and bars their children from being baptized until they're 18 and disavow their parents' relationships.
State health officials in Utah dispute Mama Dragons' suicide tally, and even assuming it's accurate, there would be no way to verify that all of the deaths were linked to the policy. However, few would argue that the policy — which prompted thousands of people to leave the church in protest — hasn't had a severely negative psychological impact on many young LGBT members.
Even the church itself has acknowledged the LGBT youth suicides, which were the subject of in-depth stories by Utah's two largest newspapers, The Salt Lake Tribune and The Deseret News:
"Every soul is precious to God and to the church and the loss of life to suicide is heartbreaking," church spokesman Dale Jones said. "Those who are attracted to others of the same sex face particular challenges and pressures in this regard, both inside and outside the church. We mourn with their families and friends when they feel life no longer offers hope. Each congregation should welcome everyone. Leaders and members are taught to follow the example of Jesus Christ and to reach out in an active, caring way to all, especially to youth who feel estranged or isolated. The church has repeatedly stated that those who feel same-sex attraction and yet choose to live the commandments of God can live fulfilling lives as worthy members of the church. We want all to enjoy the blessings and safety offered by embracing the teachings of Jesus Christ and living the principles of His gospel."
The 15 million-member Church of Jesus Christ of Latter-day Saints teaches that acting on feelings of "same-sex attraction" is a sin, sometimes excommunicating gay and lesbian members who decline to remain celibate. The church fought vigorously against the legalization of same-sex marriage, bankrolling the campaign in support of California's Proposition 8 in 2008.
In the ensuing years, however, the church appeared to soften its anti-gay tone and left decisions about the issue in the hands of local leaders. As a result, some "wards," or congregations, in progressive areas became welcoming of LGBT people. Last year, the church even supported a bill banning anti-LGBT discrimination in Utah, although the measure contained significant religious exemptions.
But in the wake of the U.S. Supreme Court's ruling in favor of nationwide marriage equality, the church took a major step backward.
Even before the new policy was announced, Utah had the fourth-highest rate of suicide in the nation, and suicide was the No. 1 cause of death for children ages 10-17 in the state. Sadly, the families of LGBT Mormons typically don't publicize their suicides to avoid the associated shame from fellow church members.
Nationally, LGB youth are four times more likely than their straight peers to attempt suicide, according to the Trevor Project. LGB youth who come from highly rejecting families are 8.4 times as likely to attempt suicide as those who report no or low levels of family rejection. And one quarter of young transgender people "report having made a suicide attempt."
Watch a report on the suicides from KUTV Channel 2 below.