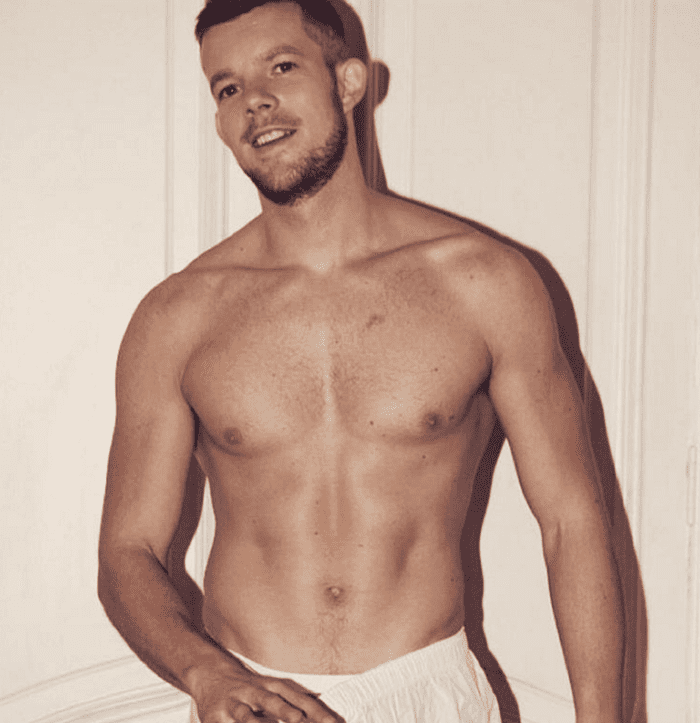 Russell Tovey apologized on behalf of his pecs and arms for causing a male audience member to pass out during a performance of The View From The Bridge on Broadway last week.
As previously reported, the male patron was seated on stage during the performance as the production has audience members seated on risers on both sides of the stage in addition to in the orchestra. He passed out after Tovey took off his shirt in the play. Page Six reported:
The patron passed out in the middle of a scene with Tovey and co-stars Phoebe Fox and Mark Strong.
A call went out for a doctor in the house, and three audience members took to the stage to tend to the man until EMTs arrived to take him to a nearby hospital.
Tovey has now spoken to Heat magazine about the incident, saying, "On behalf of my arms and nipples, I feel the need to publicly apologise for the effects felt by one of our audience members on a dark winter night in New York City."
The man who passed out, Davin Catchall, tweeted Tovey apologizing if he had "disturbed the performance."
@russelltovey Sorry for disrupting the show tonight. I'm feeling better, now. You were great! #AViewFromTheBridge pic.twitter.com/4FFffBUu5n

— Davin Cutchall (@davinlcutch) January 30, 2016
Actually, the doctors and tests revealed I did not have a cardiac event. Feeling much better. How can I just skip the ending of the play??

— Davin Cutchall (@davinlcutch) January 30, 2016
Check out some photos of Tovey's faint-inducing body, via his Instagram, below.
https://instagram.com/p/7xuEnYIhe0/
https://instagram.com/p/2bV1jOIhZj/
https://instagram.com/p/15ufvkohVu/