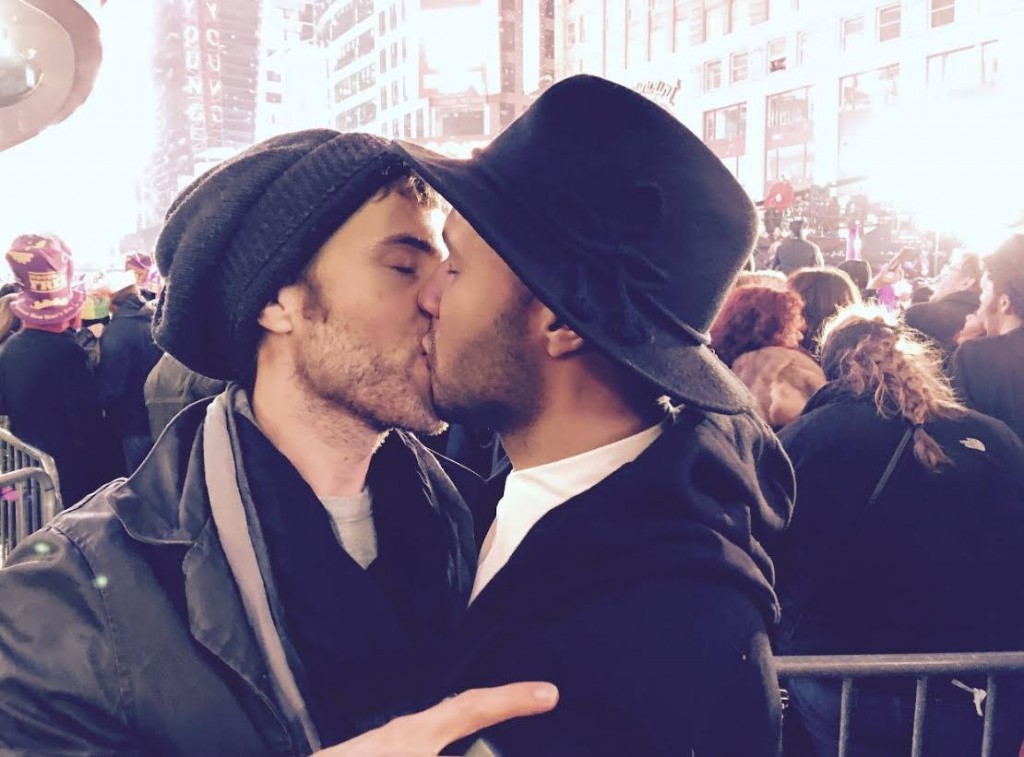 Shane Bitney Crone, the LGBT activist and filmmaker behind the documentary Bridegroom, has shared that he is in a relationship with American Idol alumnus Rayvon Owen. Owen, you'll recall, came out as gay this week in his new music video for his track, "Can't Fight It."
In a Facebook post, Crone chronicles how he came to meet Owen and how, curiously, American Idol has played a key role in his romantic journey.
For those who are unfamiliar with Crone's background, he made the documentary film Bridegroom about his boyfriend Tom Bridegroom who passed away after a tragic accident. When Bridegroom's family excluded Crone from being involved in the planning of his funeral and then banned him from attending the funeral, Crone was devastated. He made a YouTube video sharing his experience called "It Could Happen To You" that went viral and served as the inspiration for the full-length documentary.
Years later, Crone explains that dating had been arduous since Bridegroom passed away. He suspected he might never find love again. Bridegroom had worked on American Idol when the two were dating and the show held an important place in Crone's heart ever since. In the years after Tom's passing, it became hard for Crone to watch the show. Yet it would be American Idol that would bring him his new love. He was volunteering at an Idol concert when he met Owen (below right).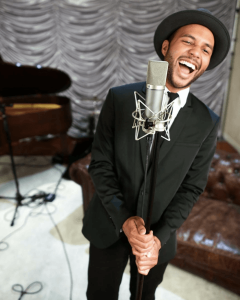 Crone says,
Not long after he finished singing, he walked over and introduced himself. His name was Rayvon Owen and he had been a finalist in the previous season of American Idol. That night, he and I talked for hours, remarking occasionally about how crazy and instantaneous our connection was. We would laugh and say things like, "Who are you?" and "Where did you come from?" By the end of the night, we were completely infatuated with one another.
Of how their love began to bloom, Crone explains,
We agreed to hang out once we were both back in Los Angeles. We went on a date (the first official date I'd been on since Tom) and got to know each other better. Rayvon shared with me that he'd lost a close friend unexpectedly a few weeks before the concert in Detroit. The funeral was scheduled for the day of the concert but something in his heart told him that he had to go. He struggled with keeping the commitment, wondering how he could possibly miss the funeral of his friend, but he was passionate about the cause and knew his friend would want him to perform. I shared stories of my past with him, including details about Tom and how important it was to me to continue honoring him. I had never felt very comfortable discussing that with past crushes because people had often told me that my story was intimidating, if not completely romance-repelling. With Rayvon, I didn't hesitate to tell him about Tom, and he encouraged me to continue keeping Tom's memory alive—which only made me fall further in love with him.
As the two began dating, Owen struggled to come to terms with his sexual identity and decided that he would come out as gay in the music video for his new song. Owen wanted to kiss another guy in the video but couldn't find the right person to cast in the role, until he decided to ask Crone.
Of course I said yes. I was proud of and inspired by him for using this significant moment of his career to do something that could empower young people. I also knew that it would be an incredible opportunity to share my new love with the people who had supported me throughout the past few years. I was scared to announce that I was moving on but I knew, once again, that this was about so much more than me.
Crone hopes that his experience of finding love again will inspire others:
To anyone out there who feels like they are damaged from previous relationships, who haven't met "the one" yet, or who have lost love as I did and feel like they'll never find it again, I am here to tell you that it is possible. It may not come in the packaging you expected, or at the moment you anticipated, but if you are patient and open to the possibility, amazing things can happen. I hope that by being public about my relationship with Rayvon, others will feel inspired to let themselves be vulnerable and take chances. We are all worthy of love and are not defined solely by the past.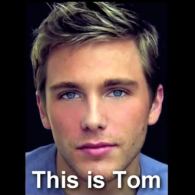 Of Bridegroom (right) and the role he played in his journey, Crone says,
I believe that in death, Tom helped me find new life—with Rayvon. Some people may think that's crazy, but I believe with all my heart that it is true. I can't predict the future, but if I've learned one thing from the past five years, it is that love and life are fleeting and I must live for the present. However long I get to be with Rayvon, I will cherish every moment. When he kissed me in Times Square on New Year's Eve, my instinct was to stop him. I rarely, almost never, showed public displays of affection towards Tom because of my shame and paranoia about what others thought. I've learned, however, that even if it makes other people uncomfortable, it is not my job to make them feel better by withholding affection from the person I love. The more we prove to people we aren't afraid of showing our love, the less they'll have cause to fear it.