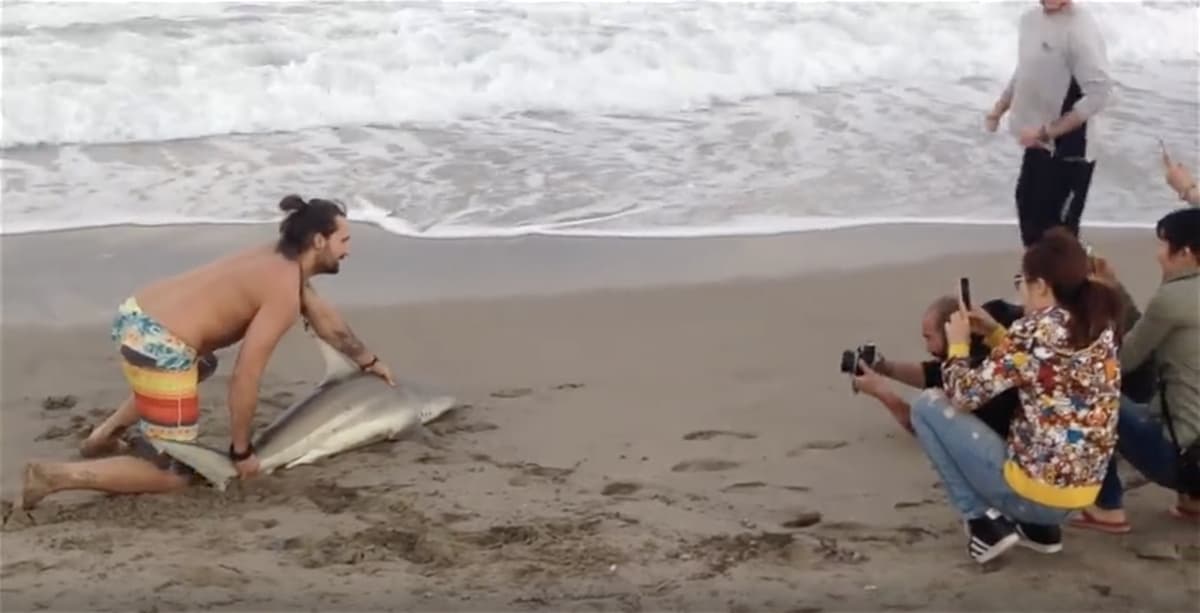 A beachgoer with a man bun is causing outrage on Facebook after dragging a blacktip shark from the waters of Palm Beach, Florida to pose with it for photos. Blacktip sharks are currently on a migration through south Florida waters. More than 10,000 have been spotted in the Palm Beach area.
WPTV reporter Ashleigh Walters posted the video to Facebook and said the shark "was put farther into water after end of video" and "did not resurface for several minutes."
Just days ago, a similar incident made headlines when a rare baby dolphin was paraded around an Argentinian beach and was later photographed dead on the sand.
Watch:
https://www.facebook.com/ashleightv/videos/vb.298437363634951/834141696731179/?type=2&theater