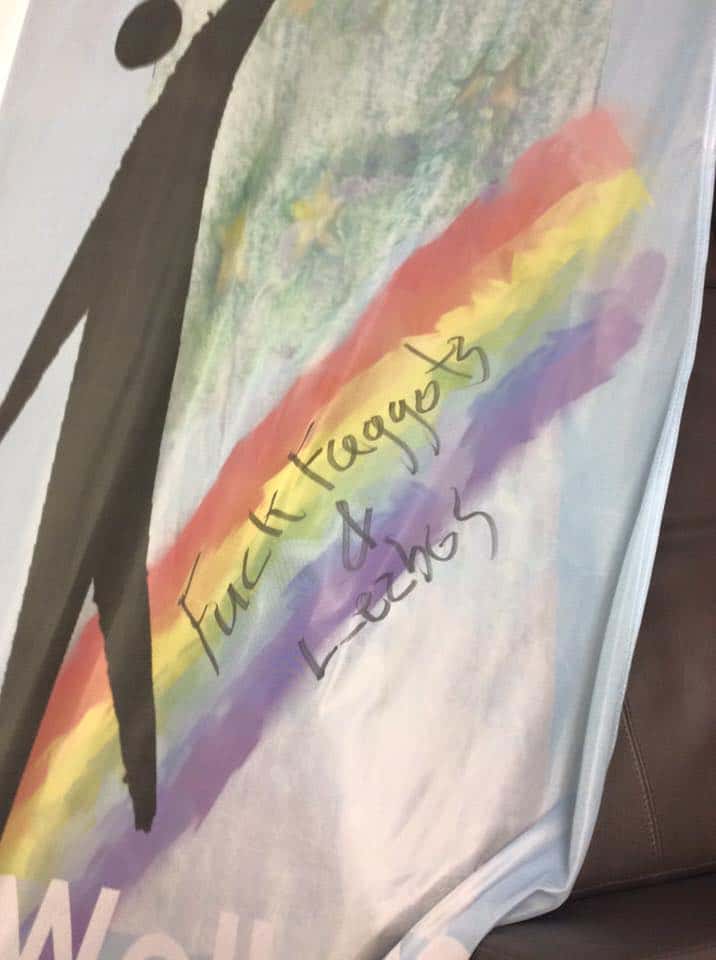 The doctor who oversees an LGBT-oriented wellness clinic in Pittsburgh had an amazing response after a banner at the facility was defaced in an anti-gay hate crime on Friday.
The perpetrator scrawled "F*ck Faggots & Lezbos" in what appears to be magic marker on a rainbow-colored banner at the Central Outreach Wellness Center.
The center provides holistic, multicultural, nonjudgmental treatment to people with HIV/AIDs, Hepatitis C and other STDs. It also provides hormone therapy for transgender patients, and operates a needle exchange and other services for people suffering from addiction.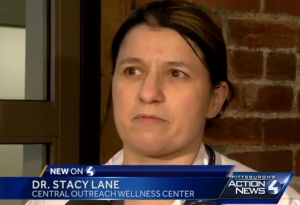 Dr. Stacy Lane, who runs the clinic, said the banner was valued at $200, but she'll be purchasing four to replace it to show that the clinic's work will go on, The Pittsburgh Post-Gazette reports.
"We all need to treat each other with dignity and respect," Lane said. "I think if you spend time with people, one-on-one, it changes your perspective. We all have the same struggles, we all want to be successful, we all want to have our bills paid, we all want to find love. Sometimes that love is a little different, that's all. If they just took time to meet someone that was different from them, they'd change their mind."
"Unfortunately, many people that I serve are used to being victimized and marginalized," she added. "They're used to having to deal with this on some low level regularly in their lives. That saddens me deeply, that this happened in my space. We intentionally try to make a space that's welcoming, where this doesn't happen."
Gary Van Horn, president of Pittsburgh's LGBT community center, the Delta Foundation, said he was "alarmed" to learn what was written on the sign, according to WPIX-TV.
"Dr. Stacy Lane is a well-respected physician providing much-needed medical care to our community," Van Horn said. "Her practice goes above and beyond to ensure that everyone is treated with dignity and respect, and it's sad that this would occur in Pittsburgh."
Watch the report from WPIX below.