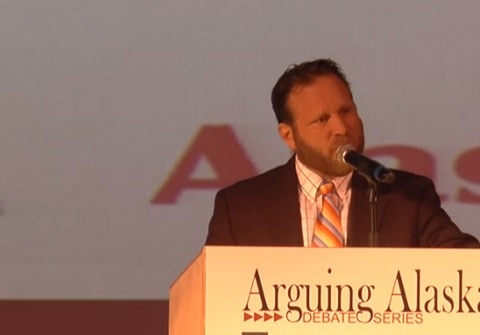 Following yesterday's shock decision by the North Carolina Senate to ban all local LGBT rights ordinances comes more bad news for LGBT rights.
Actions are currently being taken to repeal a recently passed civil rights ordinance in Anchorage, Alaska codifying equal protections for LGBT residents. The Anchorage Assembly passed Ordinance 96 last year.
Alaska Council/Action president Jim Minnery (above) said in a letter to supporters last week that his organization is planning to submit amendments to Ordinance 96 "to bring back balance and create equal protections for people of faith who want to live and work in the public marketplace without fear of governmental intrusion and legal intimidation."
According to Alaska Commons, Minnery confirmed said that his organization will be enlisting the support of David Sears, president and chief counsel for anti-gay litigation group Alliance Defending Freedom.
Alaska Council/Action has not yet made clear what amendments it will seek. Any petition for a referendum will have to clearly state how people would be impacted. Following that, the referendum would be certified and the signature gathering phase could begin. 5,754 signatures would be required in order to put the proposals to public vote.
A counter-effort to fight the repeal has since emerged. Earlier this month, Fair Anchorage filed its registration with the Alaska Public Offices Commission, describing itself as a "grassroots effort dedicated to preserving the community's LGBT-inclusive non-discrimination ordinance."
Watch Minnery debate the "right to discriminate" with Josh Decker, executive director of ACLU Alaska below.