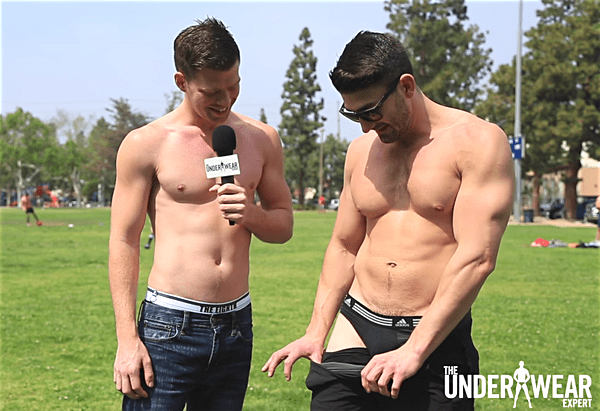 The Underwear Expert must know that the appetite for their interview series "Boxers or Briefs?" is insatiable because the undergarment aficionados have returned with a new installment, this time featuring shirtless gay kickball players.
The players being interviewed in the video come from LA's Varsity Gay League (aka VGL) and the kickball team "Totes Masc."
Previously, UE has interviewed DJs, dancers, CrossFit-ers, male models, and men on the street in Hollywood, WeHo, and Santa Monica about their preferences when it comes to skivvies.
Host DanielXMiller returns to flirt with the hunky shirtless "Totes Masc" men and see if he can get them to drop their pants, below.