Earlier this week, Andy Cohen's parents Evelyn and Lou Cohen reacted to some of what Evelyn called "porn show" moments on Andy's Watch What Happens Live!
Evelyn's reactions were adorable as she watched a bevy of attractive and shirtless men on various episodes of WWHL.
Some of her memorable commentary includes:
"Why does he even need to do this?"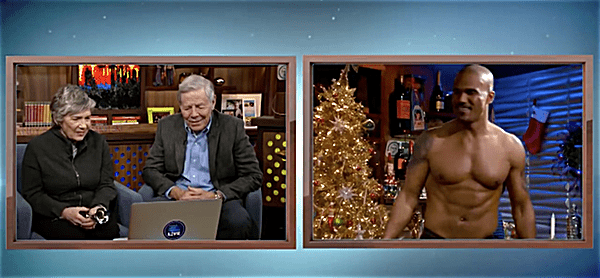 "I don't know what to say about this. Who is this appealing to?"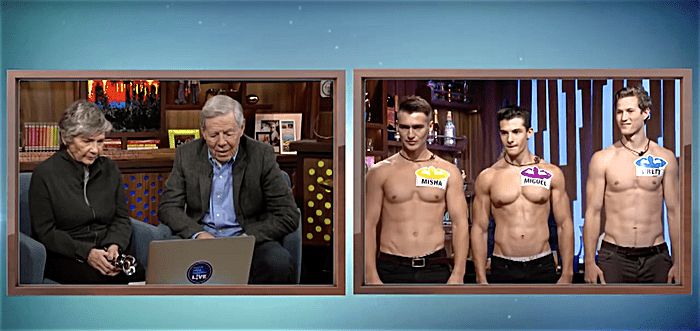 "I don't need to see this."
"I hate when they do that…It just brings down the level of the show."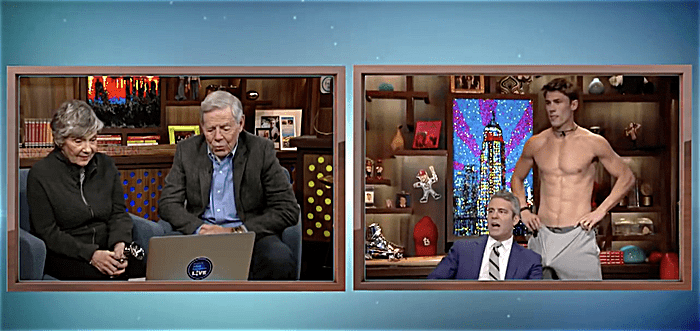 Watch Evelyn and Lou give their review, below.
[h/t NNN]