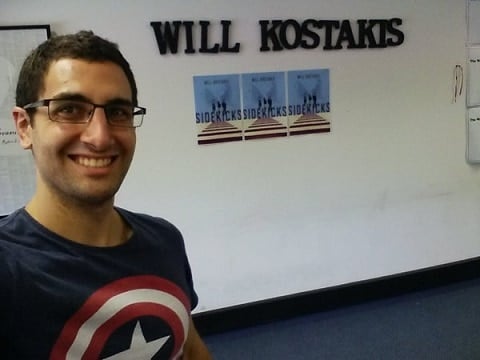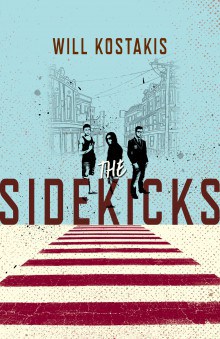 An Australian Catholic school last week cancelled an appearance by an author of young adult books after he came out as gay.
In 2005, Will Kostakis won the Sydney Morning Herald Young Writer of the Year award for a collection of short stories. His second novel, The First Third, was shortlisted for the 2014 Children's Book Council of Australia awards. His latest novel The Sidekicks includes a gay character.
Kostakis came out on his blog after he heard that an ex-boyfriend had been diagnosed with cancer. Days later he received a cancellation email from a teacher at Sydney's De La Salle College which read:
"Hi Will,
We have a concern about promoting your new book at our school as it is a Catholic school. We were reading over your blog and I think it might not be appropriate, and parents might not be happy.
I have nothing personally against you and it sounds like a touching story that would love to read, however I feel it isn't appropriate. If you want to promote The First Third on March 30, you are more than welcome however I have been advised we can't promote your new book. I understand this isn't in your best interest so we can cancel the meet and greet.
I spoke to [your agent], we still absolutely want you in June, but if possible can you please do the same talk as last year with focus on becoming an author and The First Third?"
In reply, Kostakis wrote:
"Coming out publicly was difficult. I feared I would have to choose between doing what I love/earn a living from – engaging kids to read and be truthful in their writing – and not having to hide my partners from colleagues as "friends". I had hoped, having spoken at some Catholic schools, those schools would be comfortable with my revelation knowing what I bring to my presentations and workshops. And that my sexuality, while it informs who I am, is not the subject of my presentations…
The First Third dealt with queerness only slightly less than The Sidekicks, both are written carefully and with respect to students (and their parents) who may find confronting the idea of two people of the same gender kissing. The First Third was acceptable, but now I have a blog post saying I like men, The Sidekicks is not.

And that is not something I will accept for the promise of a pay cheque.

All the very best for the future, and I hope you find the courage my teachers did [in selecting books with LGBT-related content]."

He later said that a backlash against the Safe Schools Coalition—which aims to "create safe and inclusive school environments for same sex attracted, intersex and gender diverse students, staff and families"–has allowed conservatives to attack LGBT people. Prime Minister Tony Abbott has spoken out against the program.
Always nice to know coming out can still cost you a job in 2016 Australia. Thanks for stellar leadership everyone. @TurnbullMalcolm

— Will Kostakis (@willkostakis) March 2, 2016
Recently, a conservative anti-Safe Schools group attempted to sabotage an event organized by Minus 18 for LGBT youth by encouraging non-participants to buy tickets. However, the attempt failed when a crowd-funding campaign raised enough money to make the formal free.

Watch Kostakis talk about his career below.
(Image via Twitter)