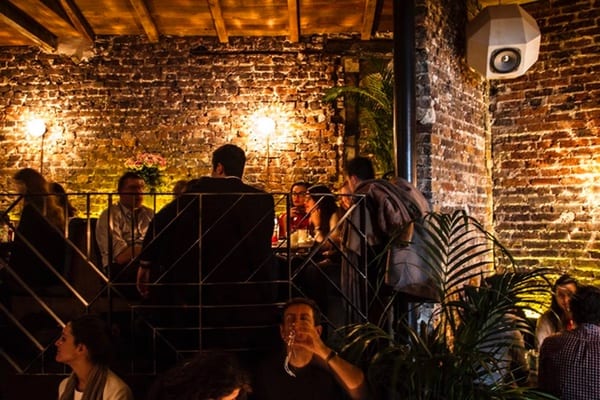 We visited Paris with an important task at hand: To check out new the city's dining options. (I know; it's a hard job we have, but we do it for you, dear readers.) So we asked our best friends and ManAboutWorld global correspondents either based in Paris or who have recently visited and they told us which to check out. Here are 10 new Paris dining options to put on your must-eat list, in no particular order.
New Paris dining is a continuation of a three-part update on gay-friendly Paris. Here's part one: A dozen random things we love about Paris right now.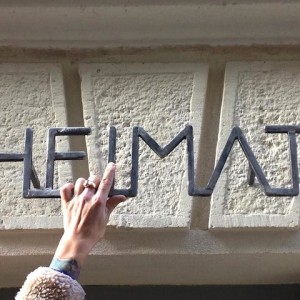 Heimat
The latest from the Swiss-born tattooed foodie Pierre Jancou (known for la Bocca, Crèmerie, Racines and Vivant, among others), Heimat (loosely translated to mean 'home') opened its reservations book last year and has since become one of the city's most sought after tables. At lunchtime, there will be two fixed menus, and for dinner, a four-course menu for €45 and a bar where you can have small plates of charcuterie or pasta dishes. Don't leave without trying the spaghetti with sea urchins, marrow and kumbawa, or the nut cake with Borniambuc crème.
Des Gars dans la Cuisine
Des Gars dans la Cuisine is a gorgeous little place where you'll experience that rarest of things: a high-end culinary experience that feels intimate, warm, cozy and charming. You'll feel as if an old friend has invited you to an elegant home-cooked meal. Everything is delicious here — from the bread to the pavlova dessert — and the servers (who are also the owners) are equally delightful – funny and literally singing as they bring out the food.
Huabu
Huabu means Chinatown in Chinese, and top-notch Chinese cuisine has been sorely missing from the Paris dining scene — but no longer. At Huabu, the new, modern and very social restaurant by American Kristin Frederick (who developed her love of Chinese food in LA's Chinatown), you'll find authentic pork buns (their signature dish), Szechuan beef, and sticky glazed chicken.
L'Entrée des Artistes Pigalle
For years, L'Entrée des Artistes has been a restaurant touchstone in the city, and now its new location in the hipster 'hood of Pigalle — officially called L'Entrée des Artistes Pigalle —is a French haunt known for its veal, it's ricotta pear dessert, an impressive list of Sulfite-free wines from the countryside, and a DJ spinning the restaurant's vinyl collection.
Brasserie Barbès
On the Left Bank, somewhere in the historic 18th arrondissement, known to locals as Barbès, you'll find  the refined Brasserie Barbès, a year-old hot spot from super-chef Jean-Francois Piege, with breakfasts including warm croissant, rooftop lunches of fruit salads and Tomme de Brebis cheese. For dinner, haute takes on gastropub fare.
Ober Mamma
Naples-trained chefs churn out the best pasta and pizzas in the city: authentic Italian food with the freshest ingredients. And that's not even the main reason people come (see: the bar). The mixed drinks here are among the best anywhere, and the vibe is young and buzzy with lines wrapped around the block. One of the city's best new scenes with great food to match.
Ellsworth
The darlings of the Paris restaurant scene, Americans Braden Perkins and Laura Adrian (who rose to fame with Verjus restaurant) have opened Ellsworth, the now über popular small plate spot with a more casual vibe near the Palais Royal.
A L'Etoile D'or
Denise Acabo, the legendary confectionery and chocolate shop owner, has reopened her shop after an explosion ripped it apart several years ago. The charming shop in SOPI (South of Pigalle), was in the neighborhood long before it was called that, and carries an extensive collection of the best candies and chocolates from all over France. Must buys: the caramels and the Bernachon chocolate bars from Lyon.
La Bourse et La Vie
Experimental Chef Daniel Rose, of the still hotter-than-hot Spring, has returned to classic French cooking with his new small bistro La Bourse et La Vie
Le Blueberry Maki Bar
This is a super-delicious Japanese restaurant known for a diverse range of non-traditional sushi, bright poppy colors and inventive cocktails. A super friendly ambience and its setting on one of Paris' ancient and historic streets makes it a great choice when you want a change of pace from all that French cuisine.
For even more gay travel inspiration, trip-planning information, and suggestions for destinations, tours and events, download ManAboutWorld's latest issue. Start planning your next trip now!
This weekly travel column is brought to you by ManAboutWorld, an immersive digital gay travel magazine for iOS and Android devices from Ed Salvato, Billy Kolber, Kenny Porpora, and nearly 75 Global Correspondents. For more recommendations from ManAboutWorld's global gay experts, download our App. There are FREE guides and a 10-issue-per-year subscription-based magazine.