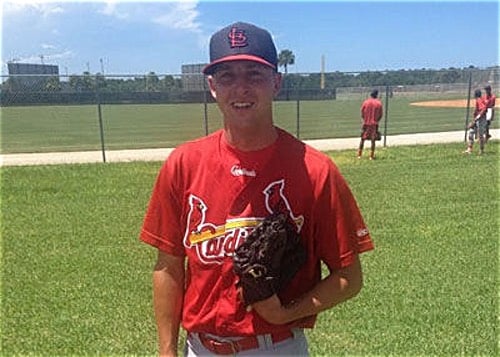 Last week we reported on Tyler Dunnington, a former pitcher for the Cardinals' minor league team, who revealed that while he was on the team he heard players and a coach talk about killing gay people.
More specifically, Dunnington referred to a coach from Wyoming who spoke about his home state with reference to Matthew Shepard, saying "We kill gay people in Wyoming."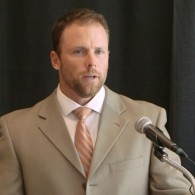 After reading about Dunnington's experience in an Outsports article, team officials began investigating the remarks and honed in on Colorado Mesa University coach Sean McKinney.
On Friday, McKinney apologized and called Dunnington to apologize to him personally, Outsports reports:
"As the story spread and more stuff was revealed, it got really tough this week," McKinney told Outsports in an exclusive interview. "I'm forever in debt to the people in this university and my friends and family. They know my true character. Some of that is in question, obviously, because of what's gone on with Tyler's story. But I would never harm anyone on our team. This week I'm sure this has been questions about how I feel about Tyler. I hope he's OK. I called him this morning to apologize. I want him to have a good life."
The school has told Outsports it will not fire McKinney, but will instead use his genuine interest in making amends to move the entire campus forward on understanding LGBT issues. Earlier this afternoon McKinney had lunch with a number of LGBT members of the CMU community. He said the stories they shared were eye-opening for him.
"I feel so much empathy. The stories that I've listened to about them coming out and how tough it's been, and the gut-wrenching feeling they've had, is similar to the feeling I've had this week. I want to help them. I want to help raise awareness not just for our team but for our campus."
McKinney said his remarks were out of ignorance and that the past week has been life-changing. Read Outsports full interview with him here.
Watch the press conference:
https://vimeo.com/160307267
Watch the video here if you can't see it on this site.
https://vimeo.com/160376131
Watch the video here if you can't see it on this site.