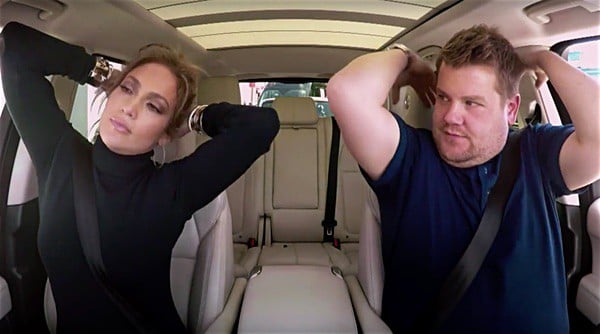 James Corden took a ride with Jennifer Lopez last night as part of his first 'Carpool Karaoke' prime time special.
During the ride, Corden asks J Lo about her nicknames,  the rumors she insured her butt, the youngest guy she's dated, and the most romantic thing she's ever done, and even sends a text to Leonardo DiCaprio pretending its her and saying she "needs to cut loose. Any suggestions?"
DiCaprio responds, "You mean tonight boo boo? Club wise?"
And of course, "Love Don't Cost a Thing," "Booty," "Jenny From the Block," "Locked Out of Heaven", and "On the Floor" get the karaoke treatment.
Watch: