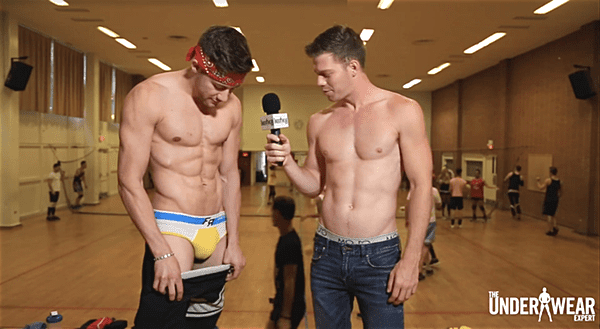 Last week, The Underwear Expert interviewed 'totes masc' gay kickball players in LA to find out what kind of undies they prefer to wear when hitting the field. This week, the underwear aficionados hit up Hollywood and ask gay dodgeball players their favorite question, "boxers or briefs?"
Previously, UE has talked to DJs, dancers, CrossFit-ers, male models, and men on the street in Hollywood, WeHo, and Santa Monica about what they like to wear under their shorts.
UE's DanielXMiller is back and making boys drop trou.
Watch, below.
https://www.youtube.com/watch?v=5ubuebmIH0A