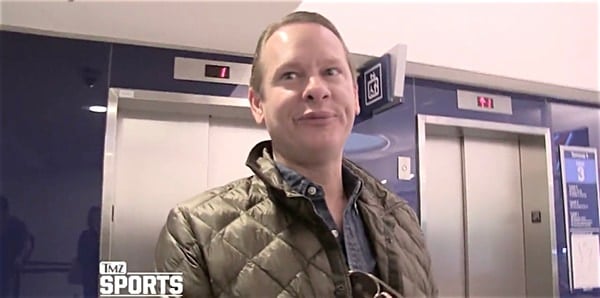 Fashion expert and former Queer Eye host Carson Kressley once dated Atlanta Falcons player Esera Tuaolo, and spilled the beans after being cornered by TMZ on an escalator. Tuaolo came out of the closet in 2002 after retiring from football. He was the third former NFL player to come out publicly after Dave Kopay and Roy Simmons.
The TMZ camerawoman seems shocked: "So gay men can play football!?!"
"Yes," replies Kressley. "You should see me play football. I'm pretty terrible."
The interview devolves from there.
Says camerawoman: "There's this idea that maybe they're only good at cleaning and cooking, and doing hair!"
"Doing hair, and arranging flowers," replies a clearly through-with-it Kressley, adding, of Tuaolo. "But he's awfully nice and he can sing and do other things."
Watch: