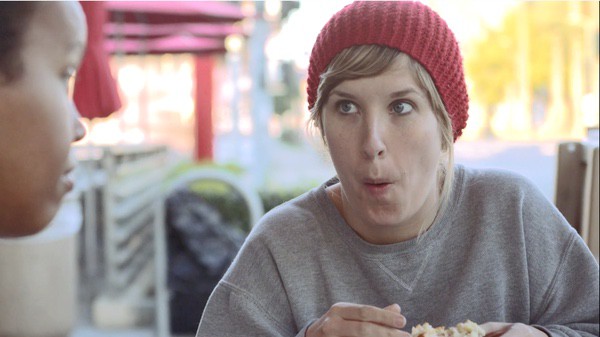 Filmmaker Ariel Gardner made this commercial for Chick-Fil-A on spec (it's not official) to throw the company's homophobia back in its face.
Wrote Nichole Bagby, one of the actresses: "Ariel Gardner achieved his dream of making a Chick-Fil-A commercial. I am proud of him and honored to be a part of it."
Hopefully they'll see it, and be completely outraged and annoyed.
More about the filmmaker: "Ariel was born in Venice, CA in 1989. He picked up bootleg editing software as a teenager and has has made shorts regularly ever since. Growing up idolizing masters of cinema Kubrick, Lynch, P.T. Anderson, Scorsese, & John Cassavetes as well as the absurdist comedy of Monty Python, Stella & The Kids in the Hall, he is driven by high standards and unrelenting personal dissatisfaction."