Nike Takes Legal Action Against 'Satan Shoe' Manufacturer; (Updates 3/30)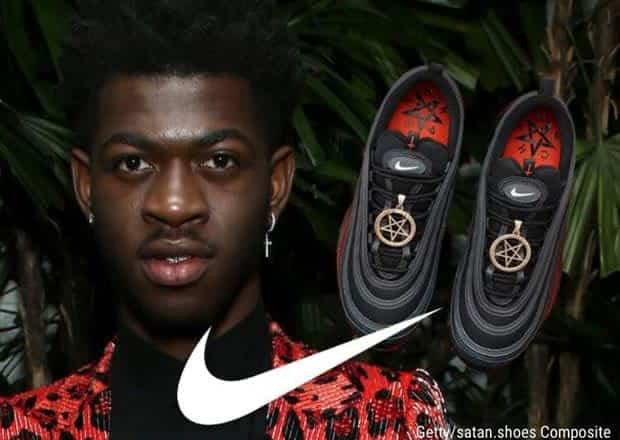 Sportswear manufacturer, Nike, is suing MSCHF Product Studio for alleged trademark infringement in the production of rapper Lil Nas X's 'Satan Shoe'. MSCHF Product Studio has found itself in legal tussle after partnering with Lil Nas X in producing the devilish shoes which contain blood. The shoes have come to be known as the "blood shoes". And Nike, according to reports, is suing MSCHF Product Studio because it does not want to be associated with any devilish brand. Reports say the rapper has not been named as a defendant in the lawsuit. However, he has taken to Twitter to share a meme and an… Read More
---
Church of Satan Endorses Lil Nas X and the Bloody Shoes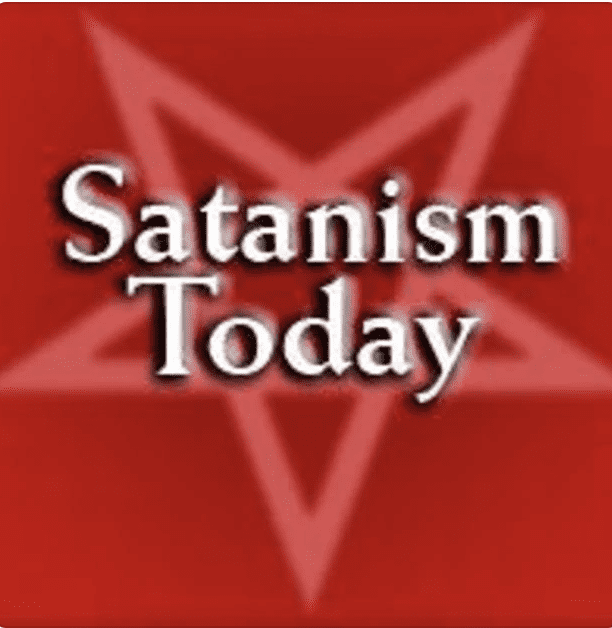 So Nike is not just a little pissed about the use of these shoes, though they were paid for. What would Colin Kaepernick think about the company he endorsed wasting time on such dances on the head of a pin? Balancing things out is the unreserved endorsement by the Church of Satan.
David Harris, magister for the Church of Satan and host of podcast 'Satanism Today', told TMZ that Satanists are impressed by 'the way Lil Nas X is turning against religion to market his customized Nike Air Max 97 shoes,'
The Church also joined in defending Lil Nas X in the Twitter pile on destroying Congressman Mark Gonsalves, Repub from Georgia (of course) who tweeted "Promoting Satanism is not cool #Nike. I'm done. My closet is now cleansed of all Nike sneakers, shirts, shorts and hats. Not another penny will go your way." His tweet joins the swiftly dismissed tweets yesterday by the Governor of South Dakota.
A fun thing to do during this whole event is watch people out themselves as being either too dumb or too lazy to understand that Nike wasn't involved with those shoes, they were purchased and customized after the fact by a separate company. https://t.co/KQMkNGe7I2

— The Church Of Satan (@ChurchofSatan) March 29, 2021
The Church of Satan was created by American author and musician Anton Szandor LaVey 50 years ago. the group's site says of the founding, "LaVey saw there must be a new representative of justice … He began to realize that most of our progress in science and philosophy had been achieved by those who rebelled against "God" and the Church, or the dictates of conventional society. We needed a representative for that revolutionary, creative, irrepressible spirit within us."
The Independent in London describes it more concisely as having more " to do with atheism and libertarian ideals of the freedom to indulge, muddled together with a dash of Machiavellian pragmatism."
---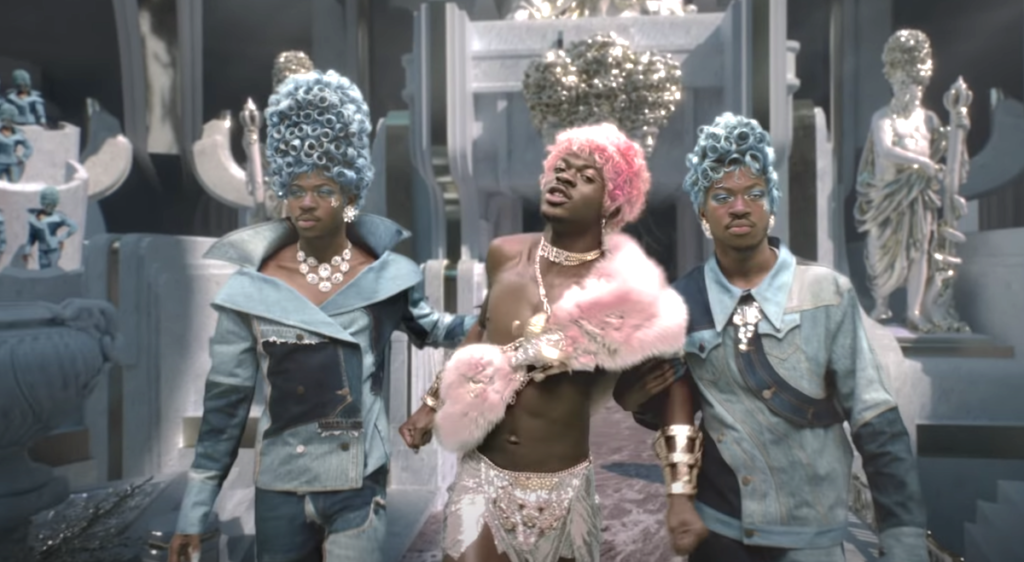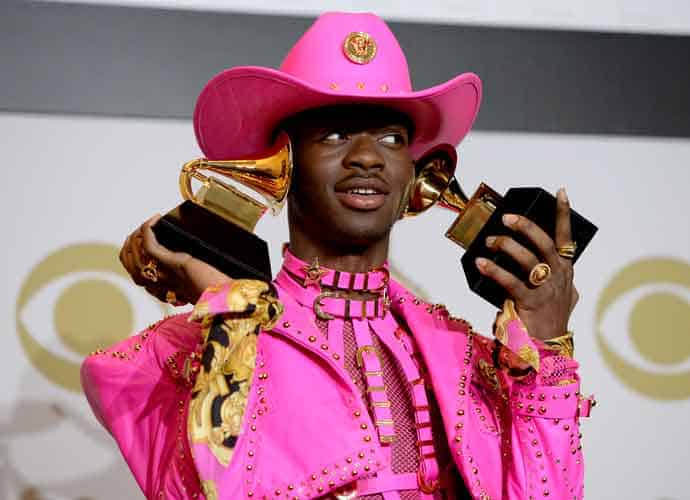 Lil Nas X released the music video for his new single "Montero (Call Me By Your Name)" on Friday. The video was self-directed with Tanu Muino. "In life, we hide the parts of ourselves we don't want the world to see," Lil Nas X says in the voiceover to the video's intro. "We lock them away. We tell them, 'No.' We banish them. But here, we don't." The video introduces fans to a fantasy land called Montero, which is named after Lil Nas X's real name, Montero Lamar Hill. The video showcases the rapper's alter egos, who embrace their sexuality without limits or restrictions. Lil Nas X came out as g… Read More
---
Possibly Related:
---
'Call Me By Your Name' is the one to Beat for Song of the Summer.
---
Roundup of Reactions to Lil Nas X Release of 'Call Me By Your Name'
"The absolute best part of the video is when Lil Nas X is ascending up to Heaven but just before he can get up there, a stripper pole rises from below and Lil Nas X transforms into Him from Powerpuff Girls and he rides that shit straight down to HELL!"
---
"It quickly did exactly what it set out to do and took over the internet. Nas, who has the longest-running number-one song since the chart debuted in 1958 with 'Old Town Road'"
---
Fans of FKA twigs have raised similarities between Nas' visual and FKA twigs' video for "Cellophane," released in 2019. Director Andrew Thomas Huang posted side-by-side clips from both works, revealing undeniable parallels between the two.
---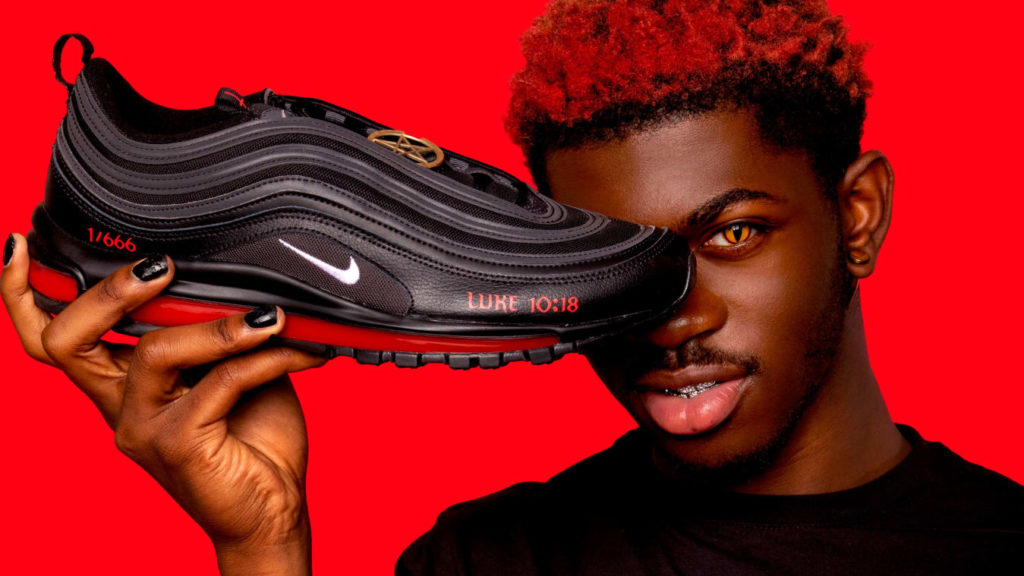 Followed that with an outbound trolling of Chick-fil-a.
…and an apology, kind of
Finally, though it was time to make nice and surprisingly Lil Nas had an apology for all those offended by the suggestion of a drop of human blood in the demonic Nike's. It' gets entirely heartfelt near the end, reminiscent of the great Rick Astley. Go watch it now.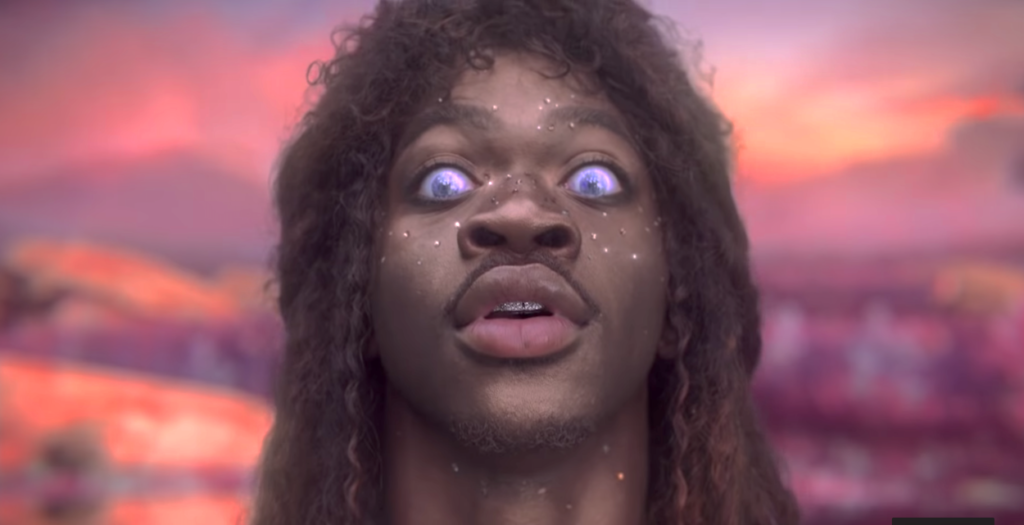 ---
Honestly, to take a serious turn, i was surprised to be kind of with Editor Brandon Morse who writes, "We grew up watching South Park…At this point, a gay black man sliding down a stripper pole into hell to give Satan a lap dance is ho-hum. Being gay is about as common as gray on a rat nowadays and I think Cardi B pretty much covered that strippers aren't the attention-getter they once were. There being "whores in this house" doesn't exactly pull in the ratings."
With it until the straw man that everything from Madonna to Little Nas X, with Eminem, Justin/Janet's wardrobe malfunction are just middle fingers telling them how to live, as opposed to acts of self liberation from decades of structural oppression. Not many progressives throwing off their upbringing to head in that direction.
In a fun emoji-fillled post they call this, without irony, "Pure evil," going on to say, "Demons are real and they are around us." But rather than averting the virgin eyes, they dive in for all the details but don't show the video or the shoes, just the emoji tweeted out with the shoes. An hour later they're posting about Hillary testifying for those emails, and promulgating the big election lie. So what else do you need to know? No need to click through. As if the corruption, nepotism, and private Trump servers didn't screw us all while this most-accused and investigated woman has been exonerated. Every time. Really exonerated. Not like Bill Barr "exonerated."
And on a sub-reddit for the judging dooomsday christians:
"[Christians Only] …but can you not see that this is the end of days? They openly mock us and can get away with it, but nobody can openly mock any type of demographic like they do Christians. This should be an eye opening red flag, but many turn the blind eye. This world doesn't have much time left and no man can save it."
Nike Denies Involvement (the shoes); Then the Haters….
And Lil Nas Seems to Be Enjoying, and Inviting it…
Stirring it up with Governor Kristi Noem from South Dakota
Satan's Extended Version -Dropped Today
Madonna has been in quarantine too… Desperately Seeking Susan opened today in 1985.
This didn't just happen, did it? Unapologetic Bitch, at the corner of sexuality and sacrilege; first to the party; taught Oprah about living one's truth; predicted a sexy seniority; where camp meets social critique; a possible homage to thirsty Martha and a sex doll. #stillwithher
Previously on Towleroad: