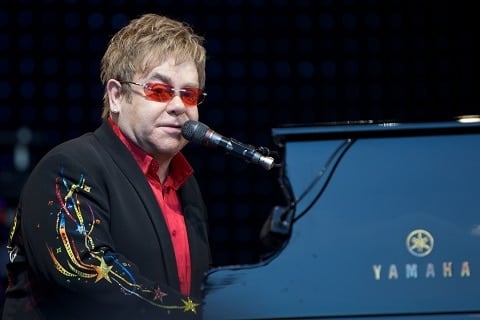 A security guard who formerly worked for Elton John is reportedly suing the singer for sexual harassment.
Jeffrey Wenninger alleges that John grabbed his genitals on multiple occasions and attempted to put his fingers between his buttock cheeks. The former guard also alleges that John then told him to "get your todger out" and "say hello to uncle Elton."
Wenninger claims that on another occasion John twisted his nipples and said "you have so many gay genes in you, they just haven't met up yet."
Wenninger, who ceased working for John in September 2014, said that there were various other such incidents during his employment and although he attempted to verbally and physically resist, the singer was undeterred.
The suit claims that Wenninger suffered "physical, mental and emotional injuries, pain, distress, suffering, anguish, fright, nervousness, grief, anxiety, worry, shame, mortification, injured feelings, shock, humiliation and indignity, as well as other unpleasant physical, mental and emotional reactions, damages to reputation and other non-economic damages."
According to The Wrap, John has not responded to a request for comment.
[Image via Wikipedia]