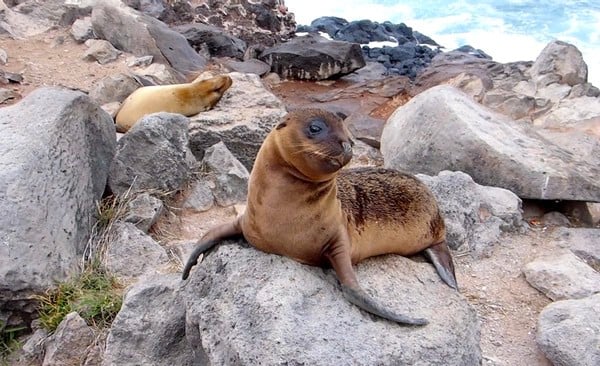 Last month I had the good fortune to cross off a bucket list adventure and make a trip to the Galápagos Islands, in the Pacific Ocean about 550 miles off the coast of Ecuador (of which the islands are a part).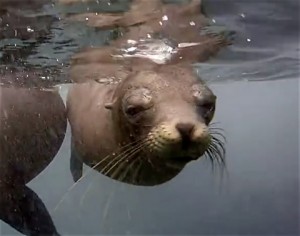 The Galápagos, of course, were the place that Charles Darwin developed his theories about evolution, and the islands' attraction are their history with regard to that, the pristine state they remain in, and their abundant and unusual endemic species of birds, mammals, and reptiles. Ninety-seven percent of the Galápagos have been protected as Galápagos National Park and environmental protection is a priority: chartered cruises, the only way to really see the islands, are heavily regulated and landing sites on the islands themselves are very limited.
The islands are a thrill for anyone with an interest in biology, botany, or nature in general. One of the most unique things about the Galápagos is that the animals lack any fear instinct. Their fight or flight response is conspicuously absent. Where birds would normally fly away when you approach them, the blue-footed boobies and the lava gulls don't bat an eye if you are standing beside them. Neither do the giant marine iguanas, the giant land tortoises, or the Galápagos sea lions, which are closely related to the California sea lion, but smaller. Visitors are instructed to give the animals their space. And should. However, sometimes the animals can't help themselves and approach you. It's an odd feeling.
Since I share a lot of animal videos on the site, I thought I'd share one of my own I shot during my trip since it was a genuinely once-in-a-lifetime experience. As you can see, the instinct of fear is nowhere to be found in the sea lions here.
Watch:
If anyone is interested in seeing a longer post about travel to the Galápagos, let me know in the comments.
For those interested in the technical aspects, the video here was shot on a GoPro HERO4 Silver on an EVO GoPole
. I also used a snorkel filter
, though I'm not sure what effect it had on the eventual outcome of the video. The sky was a bit messy and overcast at the time, with scattered sun. It was my first time shooting with a GoPro and was a lot of fun. The intro bit, with the sea lion pup on the rock, was shot with a Panasonic Lumix ZS20.