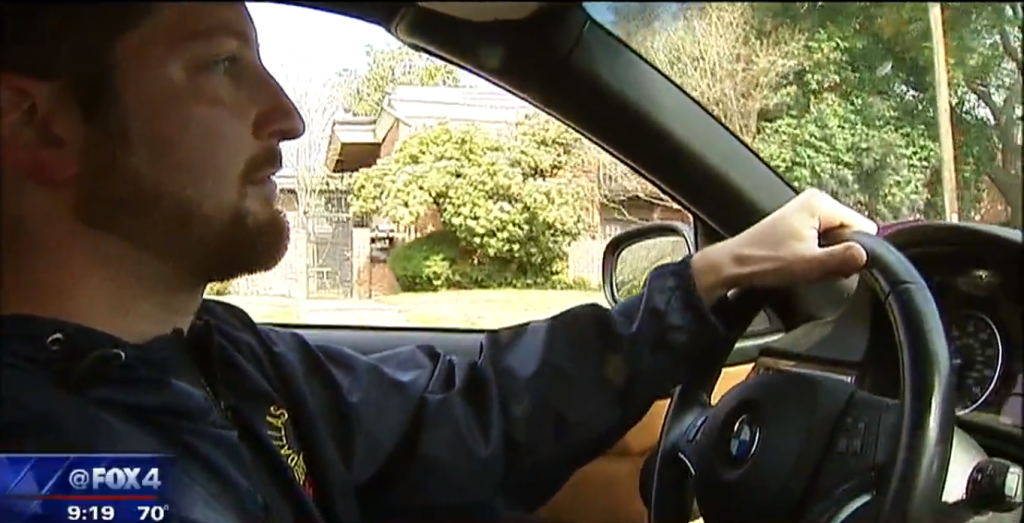 In response to a string of anti-gay attacks last fall, LGBT residents of Dallas' Oak Lawn neighborhood are taking the matter of public safety into their own hands.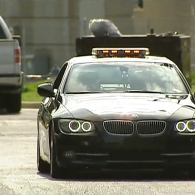 Since September, at least 21 new recruits in the area have signed up for the Dallas Police Department's Volunteers in Patrol Program, which trains them to patrol the gay entertainment district and report suspicious activity to police.
They include software company manager John Anderson (above), who recently prevented a possible hate crime while patrolling in his BMW (right), according to KDFW-TV.
Anderson noticed three suspicious-looking young men on Throckmorton Street, in the heart of Oak Lawn.
"One guy had his shirt up trying to bait other guys to look at him, and when some guys walked by and looked at his body, they said, 'What are you looking at, f*ggot?'" Anderson said.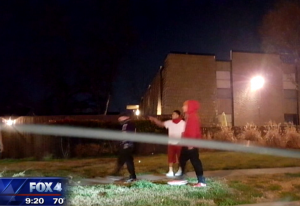 Anderson said the young men then put bandanas over their faces and rushed toward the would-be victims. That's when Anderson drove toward the suspects, with his partner shining a flashlight at them. Anderson snapped a photo (right) before they fled, and later turned it over to police.
"We were really excited. We thought it might be a break in some of the other attacks," Anderson told KDFW. "Hopefully, that will scare them from doing it again."
Before the string of anti-gay attacks last fall, the program had only six volunteers in the Oak Lawn area. Now it has 27, KDFW reports.
In the wake of the attacks, LGBT activists protested outside Dallas police headquarters, saying the department hadn't done enough to respond to the violence. Police still haven't made any arrests in connection with the incidents.
Watch KDFW's report below.