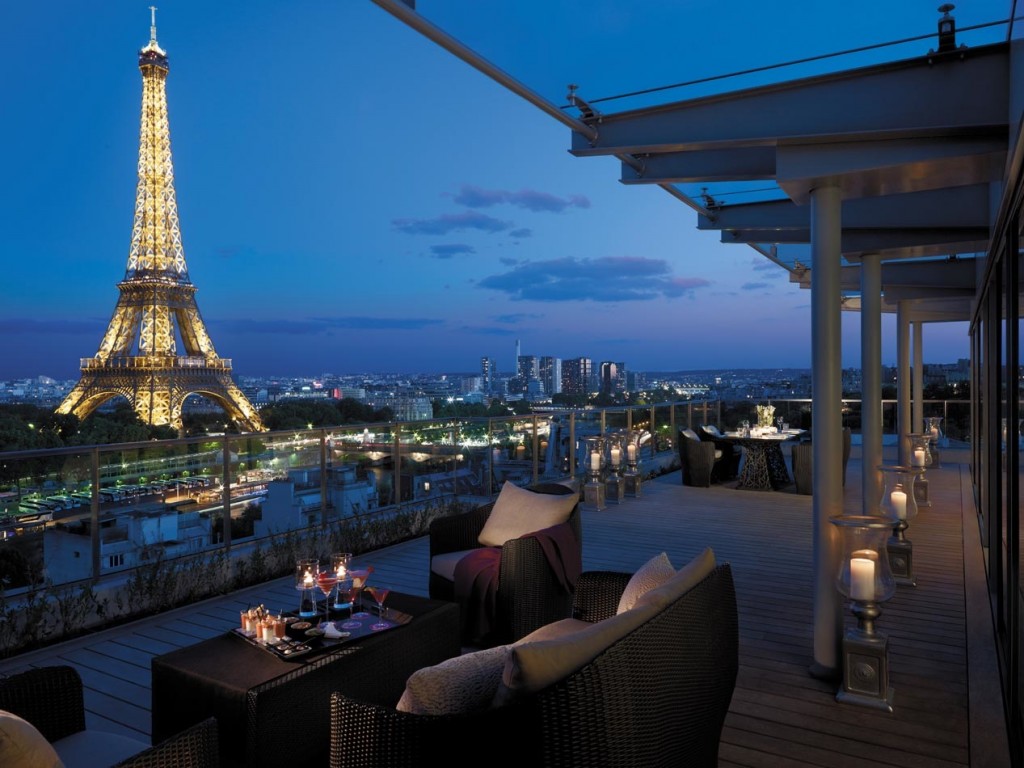 We slept around Paris. A lot. Here are the top new Paris hotels we found in the City of Light. This is the last of our three-part series on gay-friendly Paris. Here's part one: A dozen random things we love about Paris right now and part two Top 10 new Paris dining spots. Now for our top new Paris hotels.
Paris offers more than 1,500 hotels ranging from tiny family-run businesses to larger convention hotels but most of the hotels are on the small size. Even the soon-to-reopen Ritz Paris offers only 71 rooms. The good news is that even in high season you should be able to find something in your price range, especially if you're willing to go outside the major tourist areas to the arrondissements like the 9th and 11th that North American tourists generally don't consider. And with the dollar still trending high against the euro (as we type this), this is a good time to splurge for something a little nicer on your next visit to the City of Light.
There has been an uptick in the number of new boutique properties that are both stylish and substantial, and an expansion of the ultra-luxe offerings, with Mandarin Oriental, Shangri-La and The Peninsula all establishing residence recently. Herewith our favorite new or newly improved Paris hotel options. For our complete list of ManAboutWorld-recommended hotels, download our Paris MasterFile, free through April 2016 to subscribers and non-subscribers who are registered members at ManAboutWorld.com.
Apartment rental has always been popular in Paris, never more so than now. You'll find plenty of apartment accommodations on Airbnb, of course, but also the gay-focused Misterb&b and Gay-owned ParisMarais specialize in accommodations around the gay Marais neighborhood.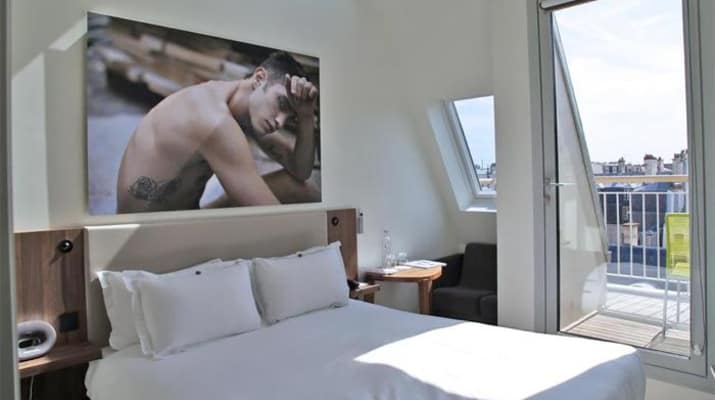 Jules & Jim: Jules and Jim is a hip boutique close to Centre Pompidou and just a few miles from the Louvre, with open-air, stylish (and soundproof) rooms, free WiFi, flat-screen TVs and iPod docks. It's not exactly new but new to us and many of our readers. Ask for a room with a balcony and views of the Sacré-Cœur. You'll love the breakfast buffet — €19 but included in some rates; and the trendy bar and courtyard are fun for meeting locals and chilling on a weekday night.
Hôtel O: Hotel O — the O is for Odyssey, particularly apropos for this adventurous new hotel — is a futuristic, 29-room boutique hotel, chic enough to lure even the snootiest of Italian Vogue photogs to want to shoot here. Its 1st arrondissement digs are a short stroll to the Jardins du Palais Royal and the shops of Rue St.-Honoré (the Louvre is a 10-minute walk) as are some of the city's most talked about restaurants, like Spring, which is consistently at the top of our list. The rooms can be small (we're talking 120-square feet in some cases) so opt for the slightly larger 170-foot Galileo room for more space and large beds cleverly tucked into alcoves. You'll feel like you're on a ship, lost in the city, in the best possible way.
Dupond & Smith: A new five-star boutique property in the Marais, Dupond & Smith is a unique design hotel (think minimalist yet with flourishes of white marble) of just eight rooms and suites — an intimate escape, hidden in the center of town. Free Wi-Fi access is available throughout. The rooms have flat-screen TVs (but you're just a 15-minute walk from the Louvre, so don't spend too much time channel-surfing.) The bathrooms are small but modern and sleekly designed. There is a lobby bar, a shared lounge, a ticket service and a tour desk. And then there's the neighborhood: chic, busy, and full of gay bars, clothing and book stores and cafes and the cute gay Paris boys that hang out in them.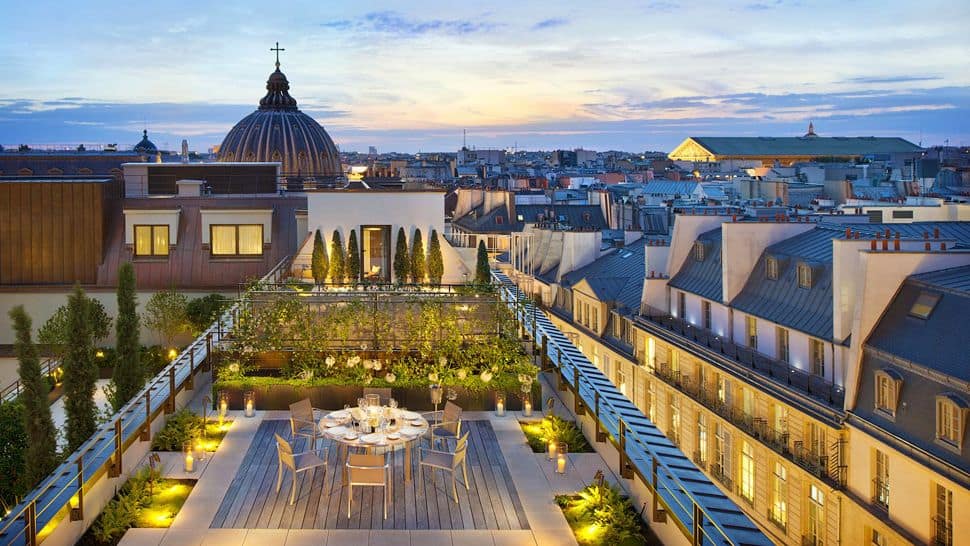 Mandarin Oriental: One of the more anticipated hotel openings in recent memory, the flawless new Mandarin Oriental on the rue Saint-Honore has an intimate 99 rooms and 39 suites that are chic, tastefully Art Deco, and classic Parisian. The bathrooms are lavish, and the spa is one of the best in the city. Its location is a shopper's dream, and for you culture junkies, it's just a few hundred yards from the Louvre and the Opéra Garnier.
Shangri-La: A lively, glossy grand dame of a hotel, the Shangri-La is housed in the former residence of Napoléon's grand nephew Roland Bonaparte, and the aesthetic feels as if this manor has been meticulously restored to its 19th century grandeur. The on-site Cantonese restaurant is delicious, but we prefer one of their French dining quarters, L'Abeille and La Bauhinia.
Hotel Fabric: A former textile factory in Paris's hip Oberkampf district whose high ceilings and brick walls are a surprisingly fresh departure from the norm, Hotel Fabric opts for bright colors and bold patterns enlivened by a wide variety of hipster fixtures like salvaged vintage workshop pieces. The 33 rooms are spacious by Paris standards, and we love the daylight let in by the industrial windows. Tiled bathrooms with oversized rain showers and L'Occitane bath products are a nice touch, as are the little gym, yoga space, and Bains de Marrakech spa, which is a very thoughtful use of the surplus space of the former warehouse.
Les Bains Douches: Les Bains was Paris' most notorious nightclub in the '80s and '90s; it was the French Studio 54, where David Guetta started mixing, and stars the likes of Marcel Proust, Andy Warhol, Grace Jones, David Bowie, Robert de Niro, the Sex Pistols, and even the Rolling Stones, all came to indulge in some A-list debauchery. It was forced to close down, but now, after four years of extensive renovations, the once-iconic nightclub is back, but this time, as a hotel in the 3rd arrondissement. With 39 guest rooms, this Parisian landmark has always been a hotspot, now more than ever.
The Ritz Paris: After a much-publicized two-year renovation (its first in 33 years), the iconic Ritz Paris, which first opened in 1898, was originally scheduled to reopen March 15, but a January fire will likely delay it. When it does re-open its doors, it will be one of the most anticipated debuts in some time. Located in the 1st arrondissement on the Place Vendome, this elegant grand dame is located a short walk to all the Paris landmarks: the hotel sits roughly halfway between the Louvre and the old Opera — a 5-minute walk from each. The rooms will be the posh and elegant pastel-toned classic you knew, but the hotel itself has undergone some lavish updates (including a retractable roof and year-round patio, and an overhaul of its technological infrastructure.) The famous Hemingway bar, however, remains largely untouched. There are 71 rooms, some with garden-views we love, two upscale restaurants and a small, charming bistro. The spa (featuring Chanel beauty supplies), fitness center and indoor pool are lovely additions to an already extravagant stay.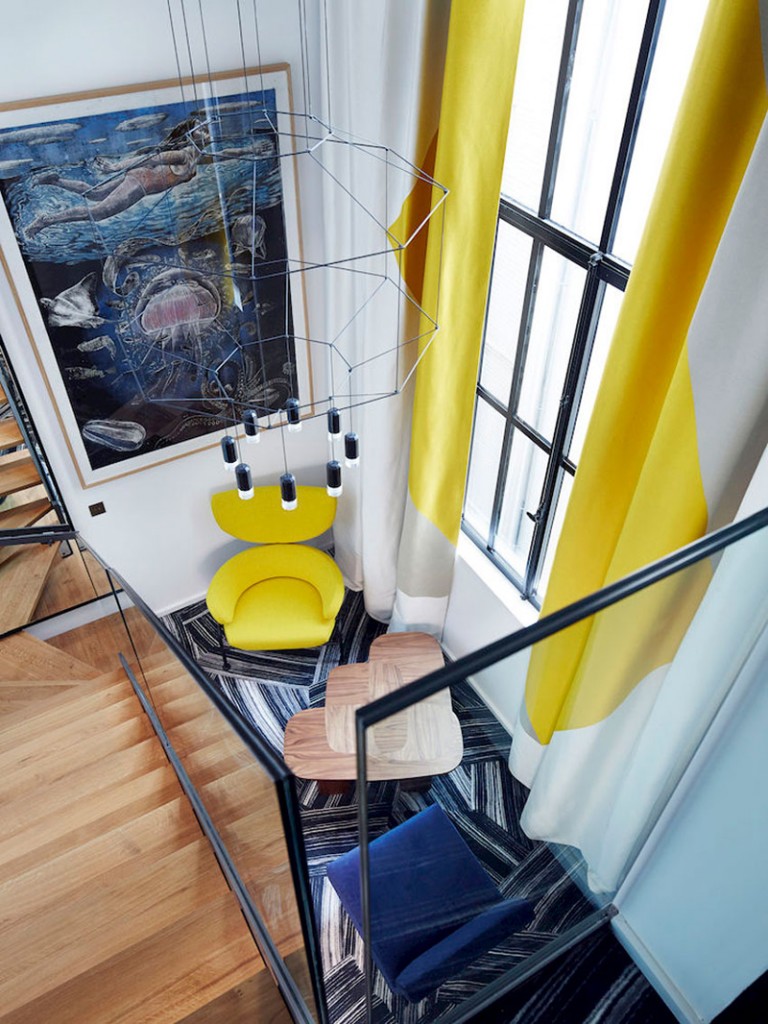 Hôtel du Ministère: Tucked away on a quiet street in the 8th arrondissement close to the fashion and business center of Paris, the Hotel du Ministère bursts into a sleepy micro neighborhood with the intention of waking it up with its vivid blues and greens. With an offbeat European style, it brings a warmth and attitude to this stretch of Faubourg-Saint-Honoré. Rooms are spacious and individually designed with vibrant colors and a minibar stocked with interesting organic soft drinks. Breakfast is provided each morning, and the designer shopping street of Rue du Faubourg Saint-Honoré is nearby, as are the Place de la Concorde, les Tuileries and the Champs-Elysées. You're close to the center of Paris here, surrounded by great dining and shopping, and central to most neighborhoods.
Hôtel du Temps: The 9th arrondissement may be an unusual choice for many Americans who prefer being closer to the Seine but this is a dynamic neighborhood that's convenient to the Grands Boulevards with their shopping (like the Galeries Lafayette) and the Gare du Nord for those coming from London via high-speed train. The Hotel du Temps, a dreamlike boutique housed in an old Haussmann building, charms with a soft, French country decor, and is located just a few hundred feet from the Poissonière Metro Station. The lively rooms are posh and flooded with sunlight and overlook bucolic gardens, open-plan bathrooms, and the hotel offers free WiFi and continental breakfast with fresh pastries and juice.
Hôtel de Nell: On a quiet street also in the 9th arrondissement, you'll find the charming Hotel de Nell, with 33 elegant (but not overly formal) rooms dressed in midnight blue to bring about a surreal comfort. The in-house bistro, La Regalade serves sophisticated dishes from chef Bruno Doucet, adding to the feeling of hominess. Fans of David Lynch will love the nearby basement bar, Silencio (inspired by his film, Mulholland Drive) along with Le Theatre des Varietes and La Mere de Famille, both in close proximity. After a long day of sightseeing, we love the Spa de Cinq Mondes for leisurely rejuvenation.
Hotel Paradis: Hotel Paradis is a smart, stylish hotel you can actually afford, in the central-enough 10th arrondissement that's up-and-coming (and tucked between the Opera Garnier and the bohemian Montmartre). We love this new hotel for its visual touches — just enough without going overboard — so you feel at home, comfortable, all helped by the hospitable staff. You'll be among the locals here — the 10th is far from a touristy neighborhood — but close to the Grands Boulevard for shopping, the Gare du Nord and Place de la Republique, so you're never far from the action.
Le Grand Pigalle: The cozy, new Le Grand Pigalle is an intimate boutique hotel of 37 rooms on six floors, with a 50-seat wine and tapas lounge in the lobby. The two top-floor rooms offer great views of the Sacre Coeur — even from the bathrooms — while rooms on the fifth floor have balconies and decorative fireplaces. The décor is sleek yet warm, with subtly patterned textiles, wallpapers and mosaic tiles, and nice touches such as pre-made cocktails in the mini-bar.
The Peninsula: The Peninsula Paris was once-upon-a-time the historic Hotel Majestic, where George Gershwin wrote bits of An American In Paris, and it took six years for the artists and artisans to transform the hotel in one of Paris's most anticipated openings in a decade. A mosaic of marble, woodwork, and technology are accompanied by a salon, restaurant, art gallery, and a world-class staff. It's a classy, updated take on the 19th century, and a new favorite.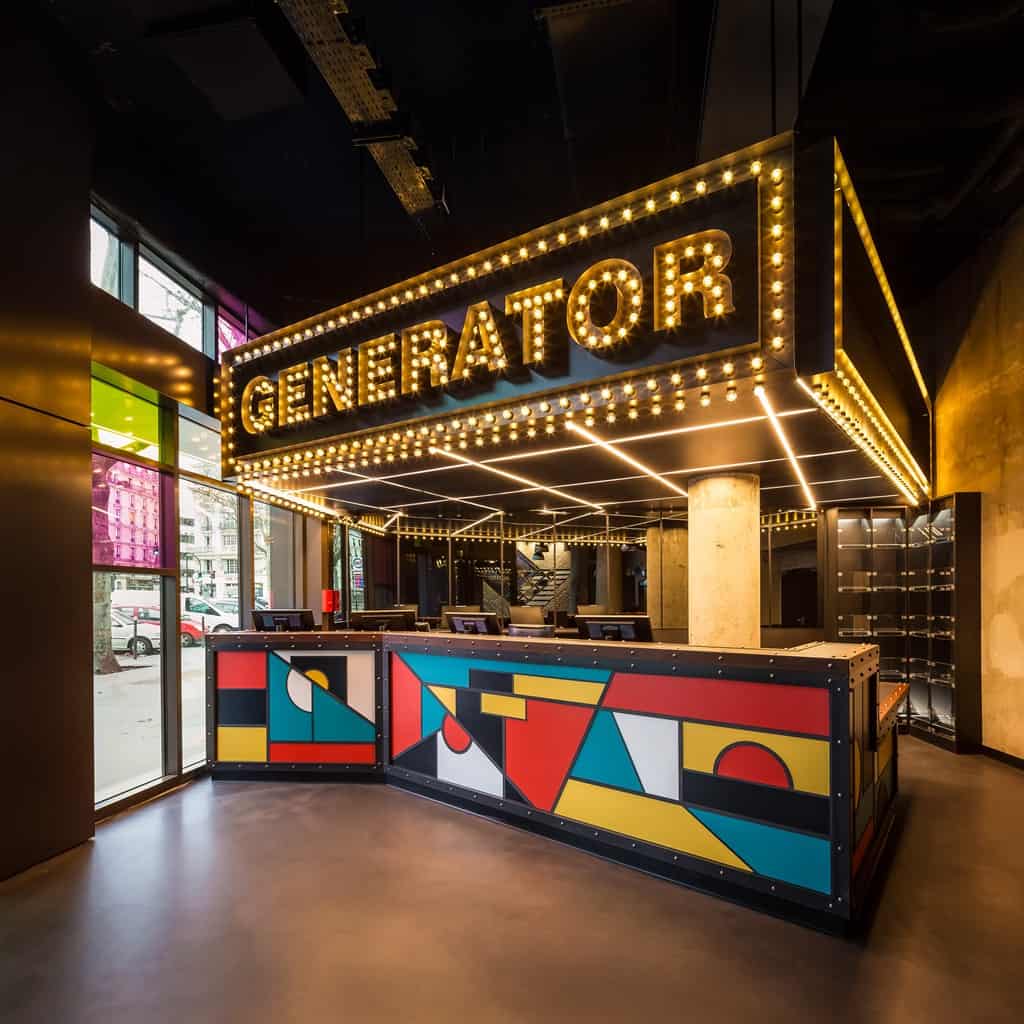 The Generator Hostel: Generator Paris is redefining the hostel concept, bringing style and urban sophistication to the European hostel in the heart of Paris' 10th arrondissement. With just shy of 200 rooms, the hostel is affordable, stylish, and safe, and trumping most mid-level accommodations in the city where rooms are often overpriced and exceedingly cramped. You'll love the North African-inspired design, the clean laundry room and the short walks to the metro and to the hip Canal St. Martin neighborhood. The on-site restaurant Café Fabien serves up tasty local dishes, nothing fancy but hearty food at a reasonable price. For a hostel, this is the most elegant and well-designed we've seen, a welcome concept and a refreshing change.
Hotel Particulier: The Hotel Particulier is a charming and discreet hotel in Montmartre with a delightful garden and a calming ambience.You'll feel as if you're staying in a French chateau; and dinner by candlelight makes for a lovely romantic evening.
Hotel 1K: This four-star property is in the heart of the Marais in the 3rd arrondissement and has a Peruvian look and feel. The eclectic rooms (two suites have a private pool!) are unlocked via your mobile phone and you can control ambient light the same way. The fine-dining restaurant with terrace in warmer weather offers Peruvian-influenced food. There's a trendy cocktail bar and a cool little hidden bar accessed through the hotel kitchen.
For even more gay travel inspiration, trip-planning information, and suggestions for destinations, tours and events, download ManAboutWorld's latest issue. Start planning your next trip now!
This weekly travel column is brought to you by ManAboutWorld, an immersive digital gay travel magazine for iOS and Android devices from Ed Salvato, Billy Kolber, Kenny Porpora, and nearly 75 Global Correspondents. For more recommendations from ManAboutWorld's global gay experts, download our App. There are FREE guides and a 10-issue-per-year subscription-based magazine.
Photos: Courtesy of the hotels.