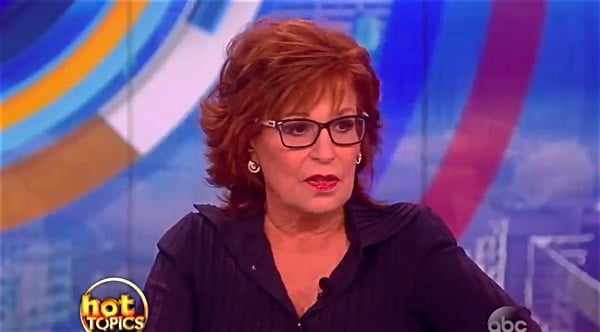 The women on The View had a conversation about Caitlyn Jenner today, reacting to a photo she tweeted last night in response to outrage from the LGBT community over her support for Ted Cruz (she has said she wants to be Cruz's "trans ambassador").
Jenner's tweet was a photo of her and some friends, including Candis Cayne, with Hillary Clinton and read "#learningfrommygirls #willingtolisten."
#learningfrommygirls #willingtolisten pic.twitter.com/M05VyaNObG

— Caitlyn Jenner (@Caitlyn_Jenner) March 14, 2016
Raven Symone commented that she thought Jenner should have taken a hiatus after stepping into the public eye and feels Jenner could have benefited from the perspective:
"I knew that I liked girls at 12 years old, but when I came out at 28 I didn't go 'I'm an advocate! I'm an advocate!' I didn't know the struggle cause I didn't live in that world, and now she's backtracking. I think she just needs to step back a little bit."
Added Sunny Hostin: "She lived the majority of her life as a white male athlete star…privileged, right? So (now) she's part of the minority. I think it's fascinating to watch her struggle with those issues. She's experiencing things that people of color, that women experience all the time."
Michelle Collins felt a bit more cynical about it, adding that Jenner's just trying to "put out a fire" with the Hillary photo.
"Transgenders for Cruz is like Jews for Hitler," interjected Behar. "She's not paying attention. She is transgender and she should be reading about it and understanding politics. Or watching and thinking."
Watch:
https://www.youtube.com/watch?v=w9iTF9y0PrM