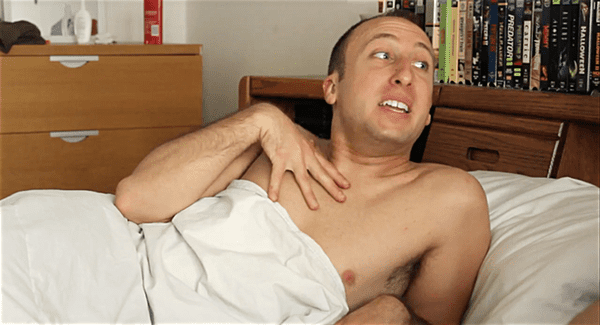 Comedian Michael Henry is back with another one of his incisive and hilarious short spoofs inspired by modern gay life.
In his latest video, Henry explores a moment that can sometimes happen after a gay sexual liaison. It's that post-coital moment when an encounter that may have started off with deep voices and talks of hitting the gym turns to Cher, Lisa Frank and Delta Burke.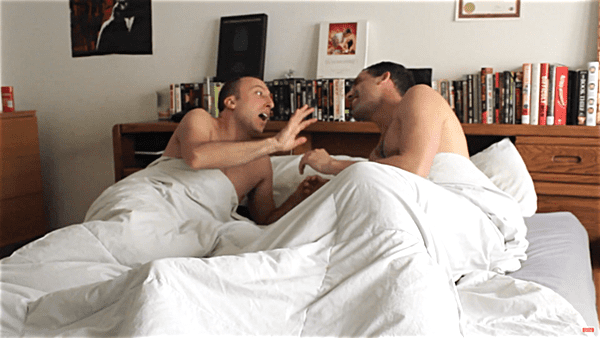 Find out what happens when these two guys drop the 'masc', below.