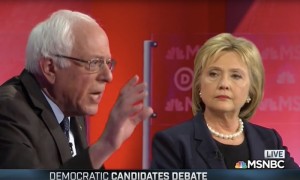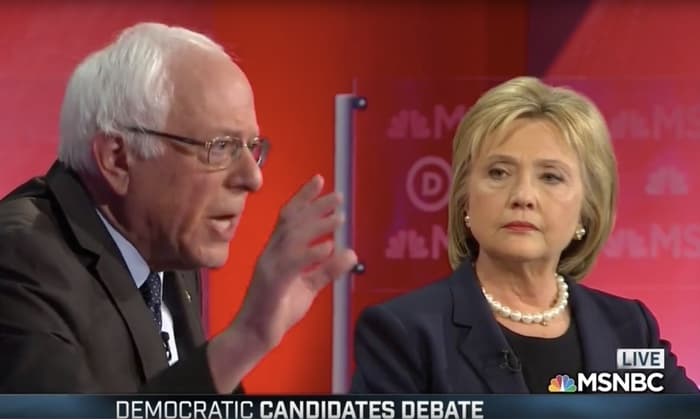 2016 ELECTION. New York Quinnipiac poll shows Clinton with double-digit lead. It also shows Sanders faring better against all three Republican candidates: "Clinton also fares well against any GOP presidential candidate in New York, a state where she once served as senator.She beats Republican presidential front-runner Donald Trump, 53 to 33 percent, pollsters found. She would also best Sen. Ted Cruz (R-Texas), 53 to 32 percent, they added, and Gov. John Kasich (R-Ohio), 46 to 41 percent. Bernie Sanders, however, would fare better against all three Republican candidates. His victory margin over Trump would be 24 points — 56 to 32 percent. He would also beat Cruz by 28 points and Kasich by 10 points."
THANK YOU NOTES. Salesforce CEO Marc Benioff thanked Georgia Governor Nathan Deal for vetoing the anti-gay "religious liberty" bill there with this sweet video: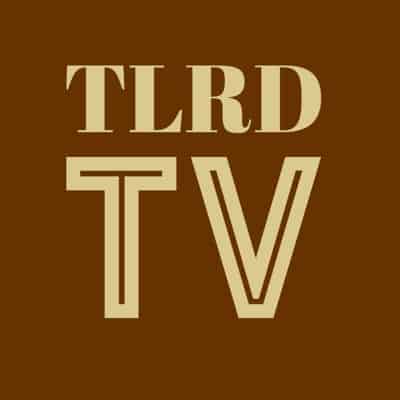 NYC. Crips gang member threatens to "shoot up" Brooklyn gastropub because transgender people go there: "The NYPD is investigating as a possible hate crime two phone calls from a self-described Crips gang member to Midwood Flats, located on Flatbush Ave. in gentrifying Prospects Lefferts Gardens. 'He didn't like that we let in all types of people, including people who've had sex changes,' said the bartender, who asked that his name not be printed. 'He said he was going to shoot the place up. He was going to come over and spray us.'"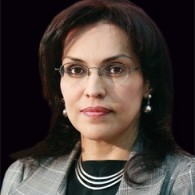 COLOMBIA. 2 million sign petition against gay couples adoption children: "Senator Viviane Morales (Liberal Party) put forward the appeal for Congress to endorse a referendum that would allow the Colombian people to decide whether or not gay couples should be permitted to adopt children. The congresswoman explained their stance on the issue by stating that 'the constitutional right of the formation of the family and the rights of children to grow up with a father and a mother must be respected'."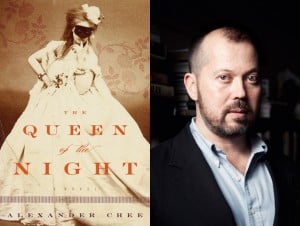 BOOKS. Alexander Chee included among new L.A. Times Critics at Large: "With these 10 writers, we will investigate our culture through the conversations that books anchor, in deep dives and in real time. We will explore the mysteries of reading and writing; consider the achievements, acknowledged and under-acknowledged, of the writers who have come before; question the roles of race, heritage, class and gender in what we read; take on the vagaries of the publishing industry, and more." Chee's new novel Queen of the Night was reviewed by Towleroad book critic Garth Greenwell HERE.
MEDICINE. Efforts to get MDMA FDA-approved for PTSD are moving along: "In March, MAPS announced that their Phase 2 clinical trials are coming to an end. These trials consisted of at least eight studies that Brad Burge, the director of communications for MAPS, recently told Inverse treated 136 people using MDMA-assisted psychotherapy for PTSD. While most of these studies are still technically ongoing — the researchers are still collecting data and have not yet published their complete results — the final experimental treatment in all of these studies has already been given. Until the studies are published and analyzed, however, we won't know how effective MDMA-assisted psychotherapy was compared to current treatments or a placebo.  But according to MAPS, the organization is meeting with the FDA to plan Phase 3 trials, which would be the final tests involving hundreds of people that are conducted before the FDA decides to approve a new medication.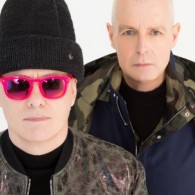 MUSIC. Pet Shop Boys saving slower songs from "Electric" and "Super" recording sessions for next album: "If Super has a weakness, then it's a surfeit of songs with scant or non-existent lyrics and a dearth of the ballads that are often the stealth highlights of Pet Shop Boys albums, aside from the Kraftwerkian Sad Robot World (not a metaphor for online culture; it's actually about robots). Lowe has said they are saving some slow songs for the third in a triptych of Price-produced electronic albums, just as they began making Electric with the extrovert tracks they had withheld from 2012's sombre Elysium. The duo are currently more interested in exploring facets of their sound than in presenting the full picture, a focus that makes for a record that's more consistent than one like 2006's panoramic Fundamental, but a little thinner."
TRIBUTE. Michael Stipe does David Bowie for tomorrow night's Music of David Bowie tribute concert at Radio City Music Hall:
https://www.youtube.com/watch?v=hF2ed7ouU3o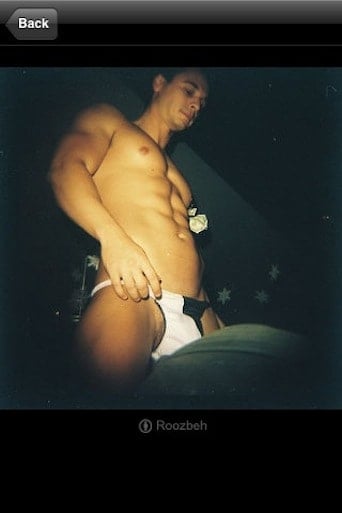 DISCRIMINATION? Apple rejects gay sightseeing app: "It's possible to have a reasonable argument over whether Apple is neutering "Gay New York" because it's homophobic, because it is really bad at running an app store, or because it is simply exercising its God-given right to try and create the world's blandest digital marketplace. But whichever side you come down on, it's awfully hard to escape the conclusion that Apple is increasingly functioning not just as an arbiter of technology but of culture itself. And that is frightening."
DIRE. New climate model predicts rapid melting of Antarctic ice sheet: "Continued high emissions of heat-trapping gases could launch a disintegration of the ice sheet within decades, according to a study published Wednesday, heaving enough water into the ocean to raise the sea level as much as three feet by the end of this century."
INK. David Beckham got another tattoo:
https://www.instagram.com/p/BDleaTTzWQf/
STAR WARS. Ewan McGregor talks about the possibility of an Obi Wan spin-off.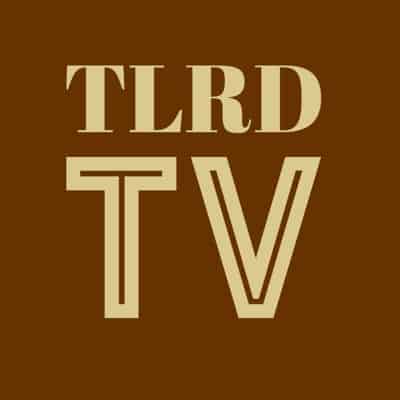 THURSDAY THIRST. Trans model Laith Ashley.
https://www.instagram.com/p/BBqOJkTNgQ6/?taken-by=laith_ashley
https://www.instagram.com/p/BCWfEIEtgWp/?taken-by=laith_ashley
With his little brother:
https://www.instagram.com/p/BDcCUudNgVn/?taken-by=laith_ashley
---
DEAL OF THE DAY. Online deals we think might appeal to our readers….
Summer is coming, and today Amazon has a huge set of deals on Coleman outdoor and camping products. A few of the highlights:
Check out this 30-can cooler great for bringing everything you want to drink to either the beach or on a camping trip with you and it's 13% off for $13.99.  It holds 30 cans inside plus extra storage space in its front zippered pocket, side mesh pockets, and mesh pocket in the lid. There are even bungees on the lid for stowing more extras! Sporting an adjustable shoulder strap, the cooler is soft on the outside for comfortable carrying, and has a hard plastic liner inside to protect your food from being crushed.
The liner material is FDA approved for food contact, and is removable for easy cleaning. The Soft Cooler provides antimicrobial protection, to resist odors, mold, and mildew.
This awesome canopy will keep the bugs and sun away and it's 49% off at $124.99. It sets up in 3 minutes and has two large zippered doors.
The heavy-duty shelter canopy gives you an instant hex-shaped shelter with a generous center height of eight feet, four inches and also features SPF 50+ UV Guard protection from the sun's rays. The removable screen wall keeps insects out and features two doors for convenience.
Disclosure: If you buy something through hyperlinks to supporting retailers, we may get a small commission on the sale. Thanks for your ongoing support of Towleroad and independent publishing.