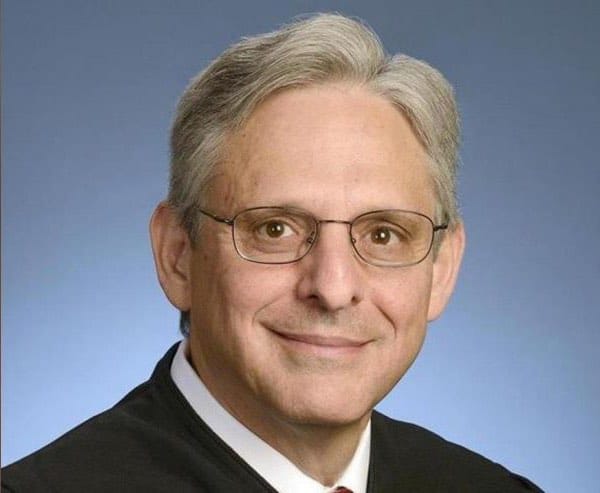 A Lambda Legal review of all 359 opinions authored or co-authored by Merrick Garland, President Obama's nomination to the U.S. Supreme Court, has concluded the judge does not have enough of a record to suggest how he would approach any LGBT-related issues.
Lambda Legal also considered other decisions in which Merrick participated involving LGBT issues, "employment discrimination, reproductive rights, voting rights, criminal justice, rights of detainees, fair courts, or constitutional rights of equal protection, liberty, free speech, or religious exercise."
The civil rights organization's review did not find any specific reasons why Garland should be disqualified but have urged the U.S. Senate to "do its job and hold hearings on his nomination."
Tell Senate leaders to do their jobs and give Judge Garland a fair hearing: https://t.co/WBgbg7zLPR #DoYourJob pic.twitter.com/uequq6N7pl

— Barack Obama (@BarackObama) March 30, 2016
Such hearings, they write, "would allow for probing questions to be asked of Judge Garland that could lead to a clearer picture of his judicial philosophy and perspective on these issues of such great importance, not just to the LGBT community, but to all communities across this country."
"More than a week after Judge Garland's nomination, obstructionists in the Senate have appallingly continued their refusal to give him a hearing. The hyper-partisan, deliberately dismissive attitude embraced by Senate leadership and majority members of the Senate Judiciary Committee toward even meeting with the nominee is not only antithetical to our democratic process, but also reflects a total disregard of the public's expectation that their elected officials will do their jobs."
Lambda Legal are also urging members of the public to sign its petition urging the Senate to give Garland a fair hearing.
Watch a White House profile of Garland below.