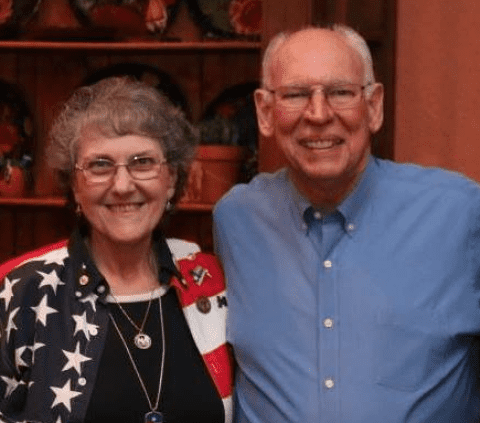 Our old friend Mary Lou Bruner is at it again.
Bruner, who once wrote on Facebook that President Barack Obama has "a soft spot for homosexuals" because he worked as a male prostitute in his 20s, advanced to a runoff March 1 for a seat on Texas' State Board of Education, which oversees curriculum and textbooks.
In an interview this week with The San Antonio Express-News, Bruner again stood behind her theory.
"I'll just comment that I have never intentionally published anything that I thought was a lie, and that's where I'll leave it," Bruner said. "Everything they try to do to me to destroy me makes the people in my district more endeared to me. Because the people in my district are just like me."
Bruner also weighed in on issues including climate change and evolution.
"The earth is continually changing and for people to think they can change the whole atmosphere by smoke in the air, that's illogical," Bruner said. "That's like thinking if everyone in a town or city were to start jumping up or down in their yard, that they could create an earthquake. …
"Teach the strengths and weaknesses of evolution," Bruner said. "I've stated this personally and I don't run from, evolution is how scientists believe the universe and the world and human beings were created. I use that word created. We have another theory that tells how the universe and the earth and everything on earth was created and that's found in Genesis. … It should be taught as a theory."
Bruner declined an interview request from The New York Times, which sent a reporter to her East Texas district to talk to residents.
"I would not discount her on the basis of having those beliefs," said Dale Clark, a retired pilot. "It convinces me, though, that she's quite conservative, and if I were going to err either way, I would want to err toward the side of the conservative."
"At the end of the day, is Mary Lou a wacko extremist? No," said Tammy Blair, the chairwoman of the Cherokee County Republican Party. "She's a nice older lady who doesn't understand social media and the impact that it can have. I'm still going to vote for Mary Lou, and I'm going to encourage people to do the same."
In declining the NYT's interview request, Bruner said she's not interested in giving the media "ammunition that they can twist and use against me."
"I don't know why I'm getting so much attention," she said. "I'm just saying what I believe and what the people of my district agree with."