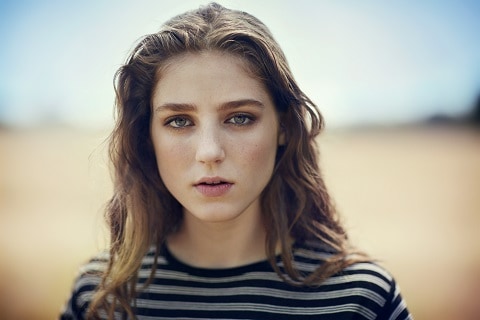 This week in new music: Parquet Courts stop messing around and get back to work with new track "Outside," Explosions in the Sky give post rock fans what they want on new album The Wilderness, and Birdy (above) fights Adele for mainstream sad-pop domination on her third album Beautiful Lies.
---
Parquet Courts – "Outside"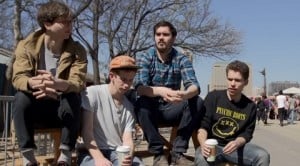 Following on from last year's momentary blip in the form of meandering and pointless EP Monastic Living, Parquet Courts are back on form with new track "Outside."
While Monastic Living seemed to make the pretense of running out of ideas – why? Because they can? –  "Outside" is a strong return to slacker post-punk form.
At less than 2 minutes long, it nonetheless makes a huge impression and hopefully signals well for their forthcoming new album Human Performance.
---
Explosions in the Sky – The Wilderness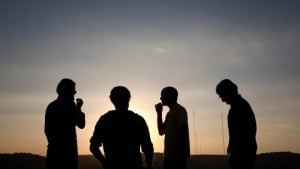 Explosions in the Sky are something of a phenomenon in the post rock scene as they have provided soundtracks for a number of films and TV shows including Friday Night Lights, thereby gaining some degree of mainstream success, an honor not matched since Mogwai.
Known for their dark, oppressive brand of classic instrumental post rock, recent efforts – including soundtracks for films Manglehorn and Lone Survivor – have been something of a disappointment for fans.
Not so with their latest album Wilderness, a work in a less bombastic but typically satisfying mode. While their best album, 2007's All of a Sudden I Miss Everyone, evoked that sense of landscapes ripe for wildlife documentaries that fans of the genre have come to love, Wilderness is a quieter affair.
Don't worry – the massive crescendos are firmly in place and overall the album is the perfect companion to the story of your life.
---
Birdy – Beautiful Lies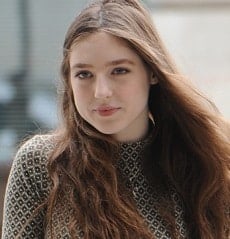 An old hand at 19, Birdy – aka Jasmine van den Bogaerde – is feeling confident following the difficult move from her massive cover of "Skinny Love" by Bon Iver back in 2011. While the accompanying debut self-titled album was lovely but reticent and 2013's Fire Within focused perhaps too much on piano balladry to make a big impression, Beautiful Lies sees Birdy take the best of both albums – an amazingly pure voice and a liking for big-pop love songs – to make an album that in lesser hands might have come across as overcooked.
Working with producers who have helped to create the Adele phenomenon, there's little left to chance. It's often mentioned that any album over, say, 40 minutes is too full of itself and requires an editor. Not so in this case. At close to an hour and over 14 songs, Beautiful Lies should hopefully catapult the lovely Birdy into Sia-level superstardom.