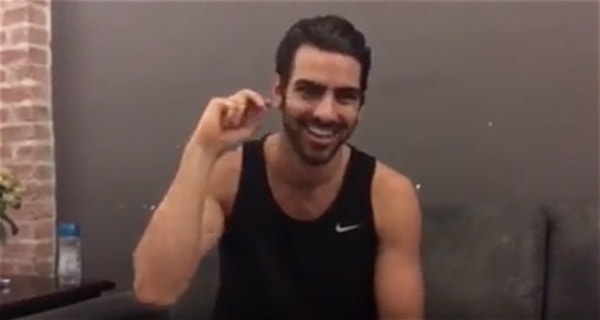 America's Next Top Model winner and sexually-fluid all-around charmer Nyle DiMarco is on the new season of Dancing with the Stars starting on Monday and previewed his debut with a new (out of focus) vlog.
Nyle says he's surprised that he can actually dance – and it doesn't matter that he can't hear the music!
We look forward to watching him compete.
Check it out:
https://www.youtube.com/watch?v=PdXDX6oq6bE