Me 2 myself: Jussie get up man. It's Monday & what a beautiful day it'll be!
Me 2 myself: shut the fu€# up Jussie.😴 pic.twitter.com/Ib0Pr2XixV

— Jussie Smollett (@JussieSmollett) March 14, 2016
DAYLIGHT SAVINGS HANGOVER: Jussie Smollett woke up like this.
PHOTO OF THE DAY: When Sasha Obama met Ryan Reynolds at the Canadian State Dinner and Malia Obama cheered her on.
Malia Obama is literally every older sibling ever while she watches Sasha meet Ryan Reynolds: pic.twitter.com/X0bGlOfGhb

— Sam Stryker (@sbstryker) March 12, 2016
RESIGNATIONS: Michelle Fields and Ben Shapiro quit conservative rag Breitbart over the outlet's resistance in supporting Fields after she was manhandled by Trump's campaign manager when she tried to ask him a question: "'Today I informed the management at Breitbart News of my immediate resignation,' Fields said in a statement sent to BuzzFeed News. 'I do not believe Breitbart News has adequately stood by me during the events of the past week and because of that I believe it is now best for us to part ways.' …In his own statement, Shapiro said the episode was emblematic of how he believes the site's management had sold out the legacy of its founder and namesake, the late Andrew Breitbart."
I can't stand with an organization that won't stand by me: https://t.co/pohxCKScpf

— Michelle Fields (@MichelleFields) March 14, 2016
Tonight, I resigned from Breitbart News due to their treatment of @MichelleFields. My full statement: https://t.co/kEFev1L0Af

— Ben Shapiro (@benshapiro) March 14, 2016
ACCIDENTS: Amtrak train traveling from L.A. to Chicago derails in southwest Kansas, injuring 11. Cause unclear: "The Kansas Highway Patrol told CBS News the five cars were on their side. Authorities said 29 people were taken to hospitals after the derailment in rural Kansas. Grey County spokeswoman Ashley Rogers said of the 29 people hurt, none has life-threatening injuries."
@TVnewsSyKnese yes permission granted source myself: Daniel Szczerba pic.twitter.com/u7lruYtPAz

— Daniel Szczerba (@MetaOracle) March 14, 2016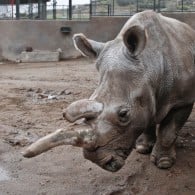 CONSERVATION: Wild African rhinos could be extinct by 2026: "According to a new report by the International Union for Conservation of Nature (IUCN), the number of African rhino killed by poachers has increased for a sixth year in a row. At least 1,338 rhinos were killed illegally across Africa in 2015 — the highest number in almost a decade. Since 2009, almost 6,000 African rhinos have been poached…In light of this disturbing trend, experts have warned that wild African rhinos may be extinct by 2026. "If we continue with the current rate of losses, then I would estimate that within five to 10 years, all we will have is rhinos in very strictly controlled captivity scenarios and we will basically have lost the species in the wild," Craig Bruce, a rhino specialist at the Zoological Society of London told the BBC."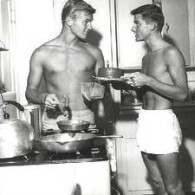 FIRST PERSON: Losing a new old friend: "Taking me out to dinner turned into meeting him at his apartment for dinner in. He was such a flirt, such an operator, but only in the sweetest, more charming sense; nothing sleazy or desperate, just puppy-love pursuit. It's how he approached everything, from keeping up with the latest films (we watched Bridge of Spies on his bed) to reflecting on the shows and people he'd directed (James Dean, everyone else you can think of)—with kid-like enthusiasm. I found out he was 94 years old, and was there when he celebrated turning 95; it was at an intimate, collegial gathering of gay men of a certain age (and a few younger than his retirement), filled with witty remarks, political ruminations and more harmless passes all around."
COLORADO: Lawmakers prepare to take on gay conversion therapy: "But Colorado Republicans and conservative religious groups have mobilized against the proposed ban, even though the practice of trying to change someone's sexual orientation has been widely discredited as harmful and dangerous, and are expected to defeat it."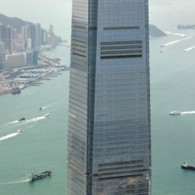 HONG KONG: British lesbian loses legal bid in Hong Kong: "Hong Kong's High Court has rejected a judicial review application by a British lesbian to challenge the Immigration Department's refusal to recognise same-sex relationships when granting the dependant visas that give spouses the right to live and work in the city. The woman, known as QT in court, had entered into a civil union with SS in the UK in 2011. However, after SS was employed in Hong Kong and QT applied for a dependent visa she was repeatedly denied by the Immigration Department. The court later granted permission for a judicial review. Justice Thomas Au ruled that overseas concepts of 'spouses' do not apply in the city on Friday afternoon."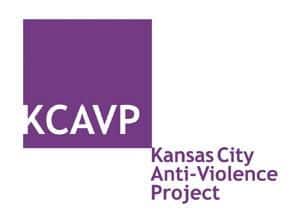 KANSAS CITY: New LGBTQ domestic violence center opens: "The Kansas City Anti-Violence Project's new domestic violence and sexual assault services center also is the only such center in Missouri, Kansas, Nebraska and Iowa, filling a gap for a population of gay, lesbian, bisexual, transgender and queer people who often struggle to find help in domestic violence situations. Other services — such as food, clothing, job counseling and legal and medical advocacy — are available, too, according to executive director Justin Shaw."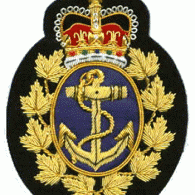 NOVA SCOTIA: Former Navy officer claims he was forced out for being gay: "An openly gay former navy officer will appear before the Federal Court of Appeal this week, alleging he was denied support, harassed, called a 'faggot' and compelled to quit the Canadian Forces, all because of his sexual orientation. Retired Sub-Lt. Paul Ritchie is seeking a judicial review of a Canadian Human Rights Commission decision. It's the latest step in a complex five-year legal battle that has pitted one man against the military. 'I was forced out,' said Ritchie, who lives in Dartmouth, N.S. 'There were definitely consequences for me, when I spoke up.'"
PEEPS: A man incubated a quail egg and now has a new friend.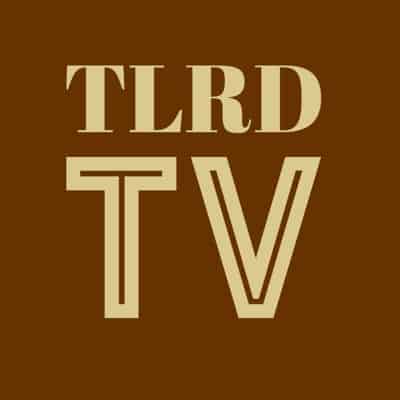 MONDAY MORNING MOTIVATION: Andrew (Pap) Papadopoulos, owner of Battle Fit Australia wants to work you into shape.
https://www.instagram.com/p/BCmxTsCpNSs/?taken-by=andrew_pap_
---
Towleroad deals we think might matter to our readers…
DEALS OF THE DAY: To celebrate Pi Day (3.14), Uniqlo is offering free shipping today on EVERYTHING with no minimum order. If you haven't shopped at Uniqlo, it's a great place to get basic, stylish clothing at really affordable prices.
Microsoft is discounting certain Dell laptops by 31.4%, including the Dell XPS 13 9350 Signature Edition laptop.
Amazon is offering the Canary All-in-One Home Security Device
 for more than $50 off today. It comes with Canary's 1080p HD camera, 147 degree wide-angle lens, automatic night vision, and high-quality audio to keep an eye on your home and is equipped with a 90+ dB siren, motion-activated recording, auto-arm/disarm, and optional professional monitoring. The device also monitors air quality, temperature, and humidity, and sends you alerts about all these things on iOS and Android devices. It also comes with free cloud storage.
Disclosure: If you buy something through hyperlinks to supporting retailers, we may get a small commission on the sale. Thanks for your ongoing support of Towleroad and independent publishing.