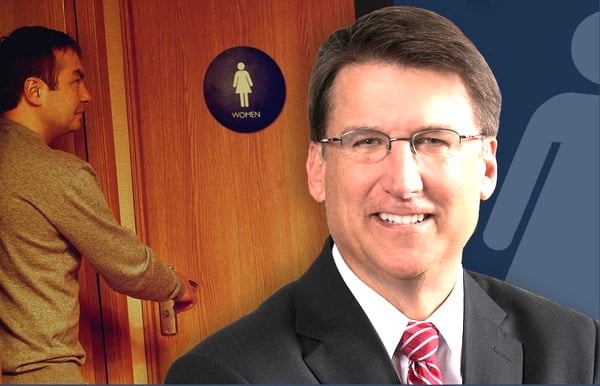 "Stand with McCrory", a disgusting new fundraising site paid for by the North Carolina Republican Senatorial Committee, features an image of Governor Pat McCrory and a man (presumably one of the nonexistent trans predators they're trying to scare everyone about) entering a women's bathroom.
Says the site:
"Stand with Gov. McCrory and PROTECT OUR CHILDREN: The ACLU and other radical, left-wing special-interest groups are suing North Carolina to create an extreme national mandate forcing women and young girls to share locker rooms and bathrooms with grown men. Thank NC Governor Pat McCrory and Legislative Leaders for fighting to keep our children safe and passing a common-sense law to stop grown men from sharing locker rooms and bathrooms with young girls."
The site then goes on to provide the false talking points NC Republicans have been pushing about the law.
McCrory and Republicans are coming under increased pressure from business interests, governments, and fair-minded people across the country following the bill's passage.