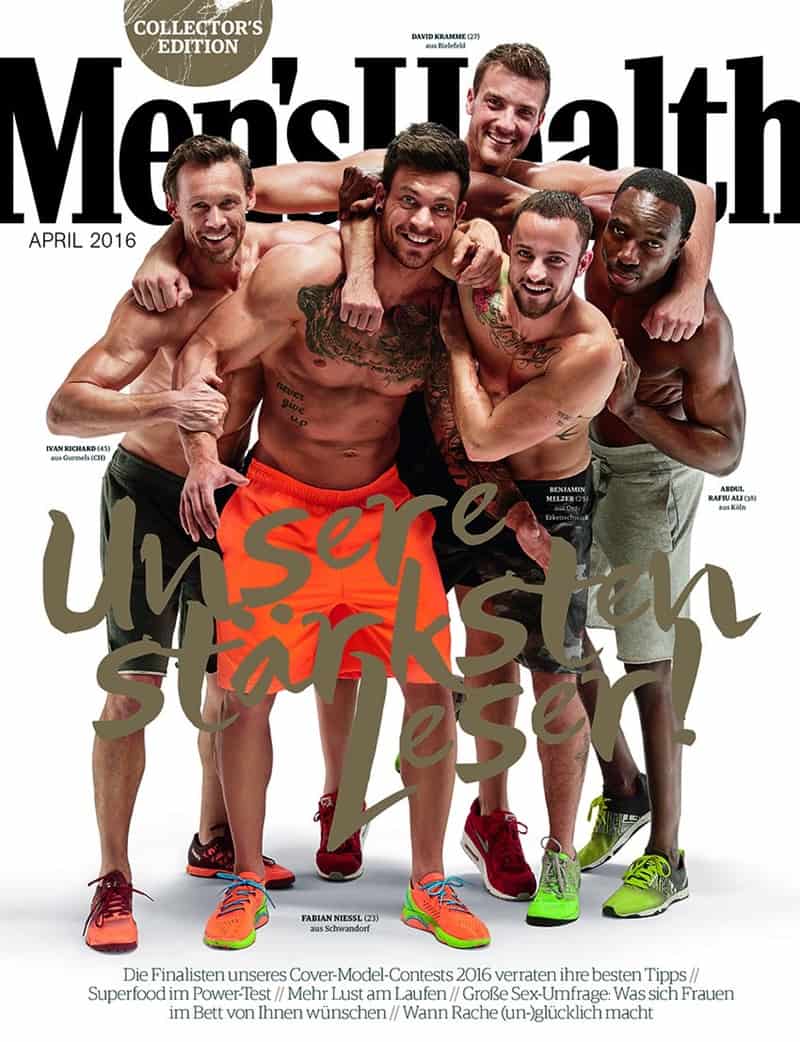 Back in February we reported that Ben Melzer (second from right, above) would be the first trans person to ever cover a men's fitness magazine in Europe when he appeared on the April issue of Men's Health. Now that issue is out and the cover has been revealed.
Ben, who was born Yvonne, told us in February, "I started transitioning at the age of 23 and I always had a passion for fitness but because of the surgeries it was hard to achieve my goal." He added, "After about 3 years everything was finally done and I started to concentrate on my training and diet."
Melzer also recently spoke to Bild.de about his experience being raised as a girl. "I was never a typical girl. Pink was a no-go," Melzer says in the video, pointing to a picture of him when younger, saying, "That's why I'm crying [in] this picture. Because they made me wear pink."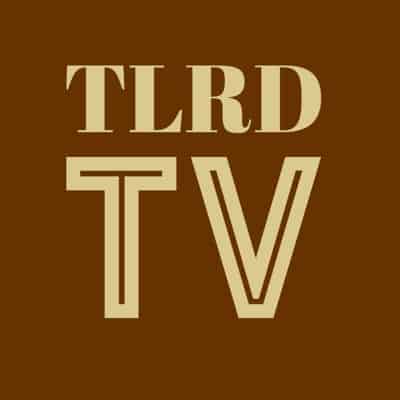 Of his life post-transition, Melzer said, "This is me and I'm very happy with the person I became. My inside and my outside finally fit and that's why I'm not at all ashamed to talk about it."
Melzer said he hopes he can use the publicity he's receiving to give hope to other trans individuals.
"Many ask me: Why do you do this, why did you public and tell your story? But that's easy to answer. When I was in that situation, I had nobody to talk to, nobody to ask all [these] questions. That's what I want to do. I want to give the community a face, stand up and answer those questions for people. If there is one person out there I can help, I will succeed."
Melzer told Towleroad,  "I wanna show the world that we're just normal guys. I wanna educate and give hope to others."
The new issue is a Collector's Edition and will be featured in the magazine's online shop.
Watch a Men's Health video about Ben.