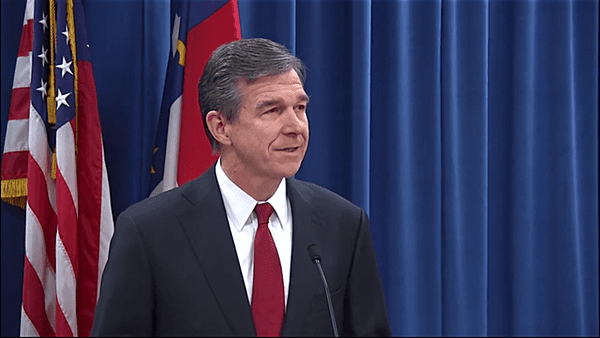 North Carolina Attorney General Roy Cooper announced on Tuesday that he will not defend HB 2, the state's newly passed anti-LGBT law that bans all local LGBT rights ordinances.
Cooper said in a statement that he and his office won't "defend the constitutionality of the discrimination" in the bill which Governor Pat McCrory signed last week.
Cooper said HB2 is at odds with specific employment policies his office and the state Treasurer's Office have in place to protect workers based on gender identity.
"We will argue it is unconstitutional as part of our defense of existing employment policies in the Attorney General's and State Treasurer's Office," Cooper said.
"We should not be here today, but we are," said Cooper, who characterized House Bill 2 as discriminatory. […]
"We know that businesses here and all over the country have taken a strong stance in opposition to this law," Cooper said.
Cooper said the law is broader than just the rights of LGBT citizens.
"Obviously, the LGBT community is targeted, but also people who are discriminated against based on race and religion and other classes of people could likely have a harder time bringing actions to protect themselves. The law even eliminates local ordinances that protect veterans and wages of working people employed by companies that contract with cities," said Cooper.
Cooper, a Democrat, is running for governor and challenging incumbent McCrory in the fall.
The four organizations who have already filed a legal challenge to HB 2, the ACLU of North Carolina, Equality NC, and Lambda Legal, have released this statement praising Cooper's decision:
"As our lawsuit highlighted yesterday, House Bill 2 singles out the LGBT community for discrimination. That's not only incompatible with the state's constitutional and legal obligations but also our shared values as North Carolinians. We're grateful the Attorney General stands on the on the right side of history with the many cities, states, businesses and individuals who have come out against this harmful measure."
Watch video of Cooper's press conference, below.