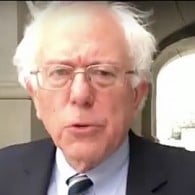 2016 ELECTION. Boston Globe: A "dark turn" for Bernie Sanders? "To a large degree Sanders has succeeded beyond his wildest imagination. He's won 14 primaries and caucuses and garnered 6.5 million votes. But as it's become increasingly clear that Sanders faces practically insurmountable hurdles to win the Democratic nomination, his campaign has taken a slightly darker and angrier turn. The candidate who pledged last May that his campaign would not be about Bernie Sanders or Hillary Clinton, but "about the needs of the American people"; the candidate who boasted he'd never run a negative political attack in his life; the man who said he would be 'driven by issues and serious debate . . . not reckless personal attacks of character assassination,' has begun to run a very different race. Sanders is increasingly embracing the tactics he once decried."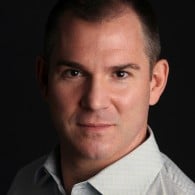 FRANK BRUNI. The Republicans' Gay Freakout: "Our infrastructure is inexcusable, much of our public education is miserable and one of our leading presidential candidates is a know-nothing, say-anything egomaniac who yanks harder every day at the tattered fabric of civil discourse and fundamental decency in this country. But let's by all means worry about the gays! Let's make sure they know their place. Keep them in check and all else falls into line, or at least America notches one victory amid so many defeats."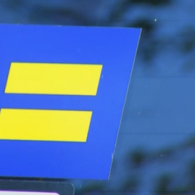 KERRY ELEVELD. Is it time to #DivestFromHRC? "HRC, by virtue of its size and visibility, has been given carte blanche to say and do whatever it wants while representing LGBTQ Americans. Mainstream media almost always looks to them first when they're seeking someone to weigh in on LGBTQ rights. And ever more so recently, the group has made a series of decisions that have actually dealt serious blows to the equality push."
NYC. Suspicious truck shuts down Times Square Saturday night: "Cops cleared a swath of Seventh Avenue and W. 46th St. about 7:50 p.m. after a white Chevy 3500 moving truck was found running and unoccupied, with two gas cans in the back seat and some of the truck's wiring exposed on the driver's seat, police said."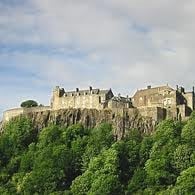 SCOTLAND. Country is first in the world to have majority of political party leaders who are out as lesbian, gay or bisexual. "Scottish Labour Party leader Kezia Dugdale has revealed that she has a female partner with little fuss….Scottish Conservative leader Ruth Davidson, Scottish Green Party leader Patrick Harvie and UKIP Scotland leader David Coburn all previously came out as LGB."
LOVE IS CRUCIAL. Lilly Wachowski makes first public appearance at GLAAD Awards: "My sister likes to joke, you can't write this s–t.' Where do we find the courage to break free of the boxes of our lives, to transcend an overcome tragedy? The monsters within and the violence we do to ourselves when we are too afraid to be who we really are. And while the ideas of identity and transformation are components of our work, the bedrock that all ideas rest upon is love. Love is a crucial thing for transgender people, it's a tether."
R MARTIN CHAVEZ. Can this gay, Latino executive change Goldman Sachs' image: "Today Goldman is trying to change not only that public image, but also some of the central tenets of its culture, like the secrecy and reliance on back-room dealings. The company's chief executive, Lloyd C. Blankfein, has said he wants Goldman to be thought of as a tech company — putting it in direct competition for talent with the Googles and Facebooks of the world. No one is more central to these efforts than Mr. Chavez."
MH370. New debris found in Mauritius thought to be from missing plane: "A hotel owner on the island who saw the debris said it bore a design and looked like it was from the inside of a plane. If confirmed, it would be the first piece of interior debris from the plane yet to be found." It's actually a Rolls-Royce aviation logo, which is actually the engine of choice for the A380.
MH370 debris found in Mauritius to be examined by investigators https://t.co/GrFolmFZcj pic.twitter.com/Sdz4oFmw5y

— The Telegraph (@Telegraph) April 3, 2016

TESLA. Model 3 orders hit 250,000: "The California-based firm unveiled the five-seater car – its lowest-cost vehicle to date – on Thursday. Musk tweeted he would give further updates on Sunday and Wednesday. Pre-orders of the Model 3 will not necessarily all translate into actual sales when the car is released, with first deliveries in late 2017. It can be ordered in advance in dozens of countries, including the UK, Republic of Ireland, Brazil, India, China and New Zealand."
BLUE ORIGIN. Jeff Bezos's reusable space rocket makes third successful landing: "The billionaire tweeted about his usually secretive company, which is competing with SpaceX, owned by tech mogul Elon Musk, to revolutionize spaceflight with reusable rockets."
Flawless BE-3 restart and perfect booster landing. CC chutes
deployed. @BlueOrigin

— Jeff Bezos (@JeffBezos) April 2, 2016
CC touchdown confirmed. #LaunchLandRepeat @BlueOrigin

— Jeff Bezos (@JeffBezos) April 2, 2016
TELEVISION. Caitlyn Jenner to appear on new season of Transparent. "Soloway would not reveal any details about Jenner's character, but said they will begin filming her scenes next week."
Caitlyn Jenner to appear in new season of 'Transparent' https://t.co/XrVrTqJiIr pic.twitter.com/ARbpJfEnIb

— ABC News (@ABC) April 3, 2016
RESIDENCY. Backstreet Boys signs with Live Nation to test waters for long-term residency in Vegas: "If it does really well, then I think that'll open that door and then in future we'll do it," Nick Carter told ET. "So that's definitely going to happen but we're going to do a trial run first."
FRANK. Escaped Bull gets second life at animal sanctuary thanks to Jon Stewart: "The authorities said that just after 10 a.m. a caller reported an escaped cow racing down Liberty Avenue near 160th Street. It went from the streets to the campus of York College, officials said. There, students and passers-by took pictures and videos, posting them on Snapchat and Instagram. Within a half-hour, the bull was corralled on the lawn of the college's classroom building. One bystander captured on video the moment it was cornered by the police and lassoed."
SPACE. NASA captures excellent image of dust devil on Mars: "This is one of the best dust devils that we have seen in Meridiani Planum," Ray Arvidson, Opportunity's deputy principal investigator, confirmed to Mashable via email. "We are lucky to have captured this one in an image!"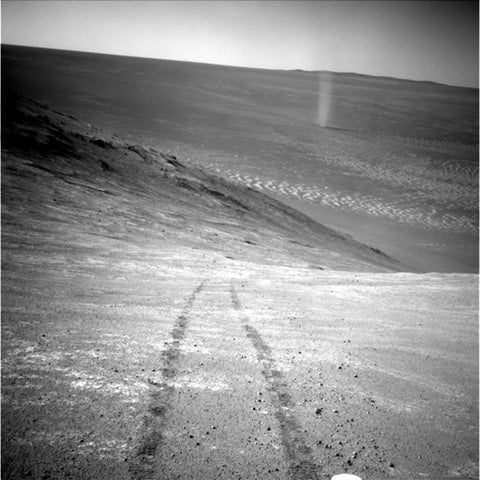 MARBLE MOUNTAIN. This themed marble maze took seven years to build: "It consists of 25 sections that mesh together to form one kinetic sculpture. Every element is themed (or will be upon completion) to an aspect of my life or to something that I find interesting. Some of the elements include a roller coaster, ski jump, Times Square, Lombard Street, and a skatepark. It took 3 years to get to this point of being able to turn it on and watch it go, and I will continue to work on it and get it fully completed."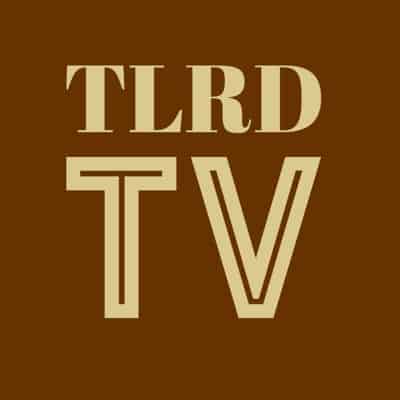 SUNDAY STUD. Ben, an Englishman in Madrid, and a good guy for good people.