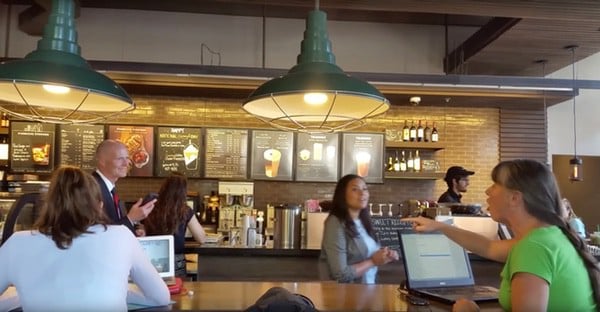 A Gainesville, Florida woman unafraid of speaking her mind confronted Florida Governor Rick Scott on Tuesday when he stopped by a local Starbucks.
Said the woman: "You cut Medicaid, so I couldn't get Obamacare. You're an asshole. You don't care about working people. … You should be ashamed to show your face around here. You strip women of access to public health care. Shame on you, Rick Scott! We depend on those services. Rich people like you don't know what to do! When poor people like us need health services, you cut them. Shame on you, Rick Scott! You're an embarrassment to our state."
It's not always civil to just yell at people, but sometimes people really deserve it.
Watch: