EARTHQUAKE. Destructive 7.8 earthquake strikes northwest coast of Ecuador. "At least 77 people have been killed and more than 570 people are believed to have been injured in the quake. The earthquake struck at about 8pm local time at a depth of 12.4 miles (20km). At least 36 aftershocks have followed, one as strong as six on the Richter scale. President Rafael Correa has declared a national emergency and urged the country's 16 million people to stay calm. He has cut short a visit to Italy and the Vatican to return to Ecuador.

2016 ELECTION: Pope Francis describes his meeting with Bernie Sanders: "This morning when I was leaving, Senator Sanders was there. He knew I was leaving at that time, and he had the courtesy to greet me."
https://www.youtube.com/watch?v=ICPjMzHEUdE
2016 ELECTION. Ted Cruz wins Wyoming primary: "Painstaking organization and in-person campaigning paid off again for Ted Cruz on Saturday as he nailed down all 14 delegates up for grabs at the Republican Party convention in Wyoming. The result leaves Donald Trump facing yet another loss in a string of defeats in Western states…Trump still leads the overall delegate race. The AP delegate count: Trump, 744; Cruz, 559; and Kasich, 144. Needed to win: 1,237."
NO SEX TOY BAN. Ted Cruz responds to concerns, says he won't ban your dildo.
[soundcloud url="https://api.soundcloud.com/tracks/259303115″ params="color=ff5500&auto_play=false&hide_related=false&show_comments=true&show_user=true&show_reposts=false" width="100%" height="166″ iframe="true" /]
MISSISSIPPI. Oxford to hold its first-ever LGBT Pride: "The Lafayette Oxford University Pride Weekend will include a parade, a drag show, a dance performance and a dance party the weekend of May 5-7. It will also include the free screening of short LGBT films through the efforts of the Crossroads Film Society and the Oxford Film Festival. A message on the event's fundraising page says the weekend is 'designed to create inclusive, welcoming spaces for the University's queer student body and for Oxford's queer community.'"
TENNESSEE. Governor Haslam could sign bill allowing counselors to deny services to gay people based on religious beliefs: "The governor is deferred to the will of the legislature on this bill as amended," spokesperson Jennifer Donnals told BuzzFeed News. She declined to explain what the sentence meant. She continued, "As with every piece of legislation that comes to him, he will review it in its final form before taking any action."
BITTERSWEET VISIT. William and Kate recreate Princess Diana's iconic Taj Mahal photo: "William's mother was captured sitting alone in front of the monument to love in 1992, shortly before the break up of her marriage to the Prince of Wales. Royal officials said the duke and duchess hoped to forge new memories."
William and Kate on the lovers' bench where Diana was all alonehttps://t.co/idygAdHUdY pic.twitter.com/v5iXJ5FXFB

— BBC News (World) (@BBCWorld) April 16, 2016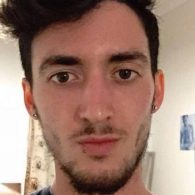 SYDNEY. Gay man says he was assaulted leaving party: "'I was confronted by three men who didn't appreciate the gorgeous gown or make-up I was wearing,' Isaac said.'I described the incident as being homophobic as the assailants were making comments about my dress and calling me a faggot.' Isaac needed 15 stitches following the attack which he described as happening quickly. 'I was quickly surrounded, with the confrontation escalating into violent rapid punches to my face,' Isaac said."
https://twitter.com/abcnewsSydney/status/720587664877989888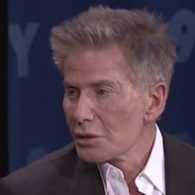 ADVERTISING. Calvin Klein comments on Justin Bieber's campaign:
"You know, I'm really not that familiar with [Kendall Jenner's campaign]. I'm honestly not. I'm sure she's a lovely young woman. It's not the kind of thing I would have done, even today. Justin Bieber, yes. I think they're very good.So many people wanted to be on a billboard or in an ad or in a commercial, and for sure Justin Bieber wanted to do it. I thought that was really good. When [I say] I like Justin Bieber in the Calvin Klein Underwear [campaign], it's because I like him — not because he's got millions of followers.
"Now, models are paid for how many followers they have. They're booked not because they represent the essence of the designer, which is what I tried to do — they're booked because of how many followers they have online. I don't think that, long-term, is going to work. I don't think that's a great formula for success for the product you're trying to sell. If you take really exquisite photographs of the right people in the right clothes in the right location, and you put it online, that's fine. Just putting any old clothes on Kim Kardashian, long-term, isn't going to do a thing."
THEATRE. Hamilton producers and cast come to profit-sharing agreement: "The Hollywood Reporter previously reported that the hip-hop musical grosses about $1.5 million weekly in ticket sales, with 40 percent of that going toward renting the Richard Rodgers Theatre, covering salaries and other miscellaneous expenses. As the musical's sole author, Miranda receives a 7 percent cut of the gross in weekly royalties (on top of his salary for starring as Alexander Hamilton), while producers Jeffrey Seller, Sander Jacobs and Jill Furman split a 3 percent share, plus a weekly $3,000 administrative office fee."
COACHELLA. Kellan Lutz was spotted at the festival, looking fine.
https://www.instagram.com/p/BEPrMI9OVk3/?tagged=kellanlutz
SEQUELS. This newscaster expresses everyone's thoughts about 4 planned sequels to Avatar: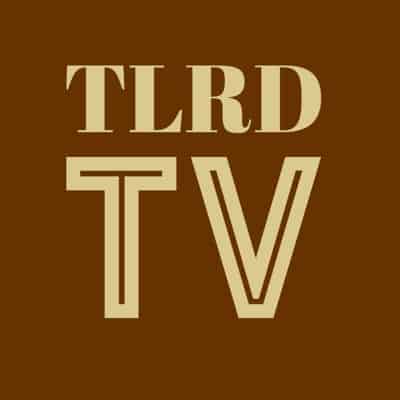 SUNDAY WORSHIP. Cuban bodybuilder Gerardo Gabriel.