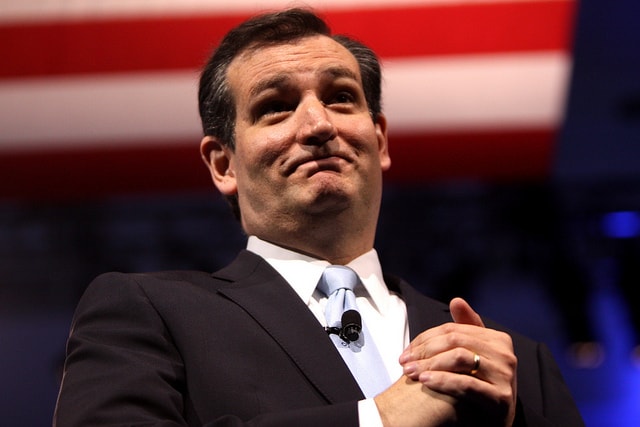 Ted Cruz argued in 2007 that individuals do not have the right to own and use sex toys, even in the privacy of their own bedrooms.
At the time, Cruz was solicitor general for the state of Texas and was defending the state's ban on sex toys brought by sex toy manufacturers after police raided a 'sex toy party' (akin to a Tupperware party) held by a group of adult couples.
The law, approved in the 1970s, banned as obscene any device "useful primarily for the stimulation of human genital organs." The same law also declared that anyone possessing six or more such items was presumed to be promoting sex-toy usage through manufacture, sale, lending, delivery or other means. […]
As solicitor general Cruz co-wrote an 83-page brief arguing that the U.S. Supreme Court "has never suggested that the substantive-due-process doctrine ensures individuals' ability to stimulate their genitals in ways that are neither connected to procreation nor associated with any particular lifestyle."
The Cruz camp has tried to distance itself from the senator's brief, arguing he was bound to defend the law:
"Senator Cruz personally believes that the Texas law in question was, as (Supreme Court) Justice (Clarence) Thomas said in another context, an 'uncommonly silly' law," [Cruz campaign spokesperson Alice] Stewart said. "But the office was nevertheless duty-bound to defend the policy judgment of the Texas Legislature."
Cruz defended the Texas ban as "protecting public morals — discouraging prurient interests in sexual gratification" and argued that in doing so the state had a vested moral interest in discouraging "autonomous sex."
Cruz's college roommate, Craig Mazin, found Cruz's avowed opposition to self-pleasure a bit…ironic.
https://twitter.com/clmazin/status/720259227067920385