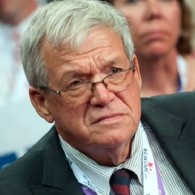 TODAY. Dennis Hastert sentencing: "Federal prosecutors, who reached a plea deal with Mr. Hastert last year, have called for a sentence that falls within federal sentencing guidelines on the felony count. The maximum sentence for the count is five years in prison, but under an estimate of federal guidelines in the case, he could receive as little as no prison time or, perhaps, six months behind bars. Lawyers for Mr. Hastert, who say he has had a series of medical problems in recent months and now uses a wheelchair, are seeking probation. Yet, Judge Thomas M. Durkin of Federal District Court has made it clear that he also intends to consider a recent revelation in the case as he decides Mr. Hastert's punishment…"
2016 ELECTION. Clinton calls for Democratic unity: "I applaud Sen. Sanders and his millions of supporters for challenging us to get unaccountable money out of our politics and giving greater emphasis to closing the gap of inequality, and I know together we will get that done," Clinton said. "Because whether you support Sen. Sanders or you support me, there's much more that unites us than divides us."
https://www.youtube.com/watch?v=pbIXmXK10UA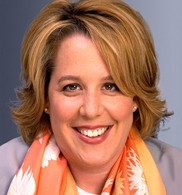 MISSISSIPPI. DOMA lawyer Roberta Kaplan makes first legal moves against anti-LGBT 'religious freedom' law: "On Monday, Kaplan launched the first legal challenge to HB 1523, Mississippi's anti-LGBTQ "religious liberty" measure. Rather than taking on the entire law, Kaplan is focusing on one especially troubling section: A provision that allows clerks to recuse themselves from issuing marriage licenses when their "sincerely held religious beliefs" dictate that "marriage is or should be recognized as the union of one man and one woman." While the law insists that clerk recusal cannot "impede[] or delay" marriage licensing, it doesn't explain how, exactly, same-sex couples will be protected."
YALE. 6 male athlete start support group for LGBTQ athletes: "After meeting each other through coincidental interactions and mutual acquaintances, the six students gathered for the first time in October, when they decided to create an informal support network for LGBTQ student-athletes at Yale. The group has since then acquired administrative support from Brian Tompkins, senior associate athletic director of student services, who has played a role in multiple student-led initiatives since his transition from Yale head coach to athletics administrator. Though the group is still in its initial stages, members stressed the importance of reaching out to incoming LGBTQ student-athletes, helping to integrate them into the Yale athletic community and tackling a "locker room culture" that, according to the students, can be harmful to male LGBTQ athletes."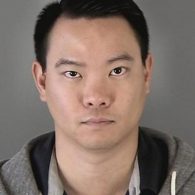 SFPD. Officer's racist and homophobic texts surface: "Homophobic and racist text messages from a former San Francisco police officer accused of sexual assault have come to light, meaning the bigoted bias could jeopardize more than 200 criminal cases involving the disgraced cop."
MICHAEL MUSTO. Grindr and other hook-up apps have killed gay nightclubs: "The reasons gay men flocked to the dance floor have changed, too. In the age of same-sex marriage and transgender rights, gays no longer rely on nightclubs as safe places to congregate. Indeed, instead of all-night dances, Mr. Voss now hosts a Sunday brunch at Señor Frog's in Times Square. And it's been packed. 'Who would have thought a drag queen brunch at a Mexican restaurant would be easier than a Saturday night dance party?' he asked."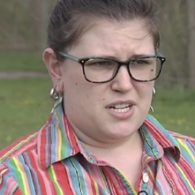 MICHIGAN. Teacher fired for using the word 'vagina': "'Yes, I did say that word however I was saying it in the context of art history; I wasn't being vulgar,' she said. The substitute art teacher claims she said it to a room full of 8th graders trying to explain historical interpretations of Georgia O'Keefe's paintings. But to school officials, Wint crossed the line–and violated school policy."
GAY CODE. Episode 5 on Crystal Meth, Gay Film Classics, Stereotypes, & Bisexuality: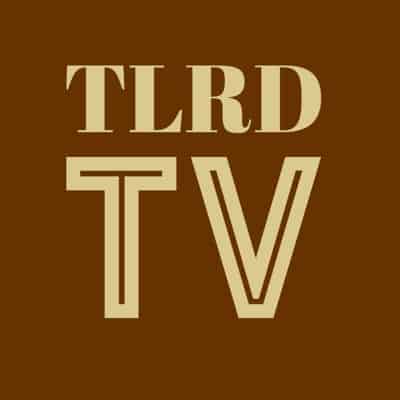 SPORTS. Northern Ireland recently got its first gay rugby team: "Better than that, the Belfast-based Azlans club is open to all – young and old, gay and straight, complete beginners and those with a great deal more experience. Kevin Bartlett, the man behind the team, explained: 'The Azlans are actually an inclusive team. It is about welcoming everyone and making everyone feel welcome.'"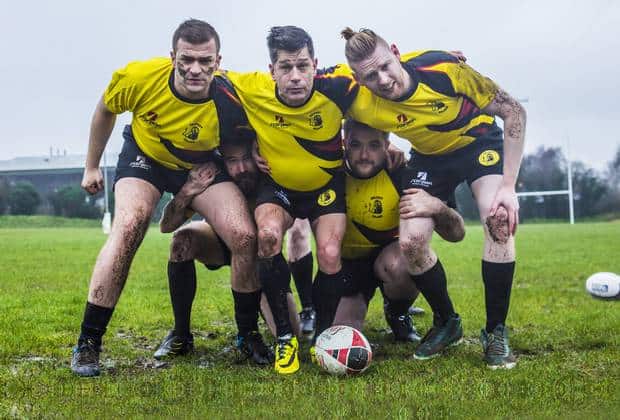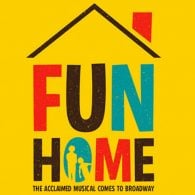 THEATRE. How Fun Home, a graphic novel about suicide, sexual identity, and infidelity was shrewdly marketed as a family-friendly musical: "Two years after receiving the project brief for Fun Home, SpotCo's co-founder and chief strategy officer Tom Greenwald recalled the main goal for marketing the show: 'Make sure that it's never ever associated specifically with the 'plot or subject matter," he said, 'And make sure that people realize that it's a beautiful, universal, family story of self-identification, reflection, and ultimately, hope.'"
HUMP DAY HOTTIES. Forever Mistah and his tennis partner.
https://www.instagram.com/p/BEmFos0jhV6/?taken-by=forever_mistah