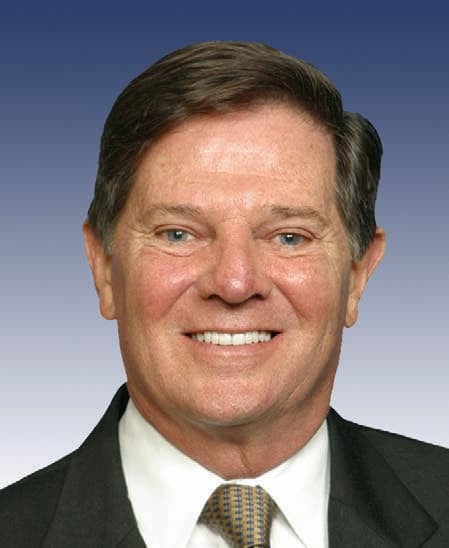 Five former Congressmen and 36 other people have written letters asking for leniency for former House Speaker Dennis Hastert, charged with sexually abusing at least four boys at Yorkville High when he coached wrestling and taught at the suburban Chicago school. Hastert pleaded guilty last year to breaking banking laws and it was revealed that he paid $3.5 million in hush money to cover up the sexual abuse.
Hastert, whose health is failing, faces up to five years in prison and the letters are part of a campaign to get him probation. The names of those who wrote them were revealed in court on Friday.
The congressmen writing in support of the child abuser are former House Majority leader Tom Delay, and "former California Reps. John T. Doolittle and David Dreier; former Illinois Rep. Thomas Ewing; and former Connecticut Rep. Porter Goss, who also once headed the CIA," the NY Daily News reports:
Others who wrote letters included former Illinois Attorney General Ty Fahner; former Illinois state Rep. Doris Karpiel; retired Kendall County Sheriff Richard Randall; and Leo Kocher, a wrestling coach at the University of Chicago.
Hastert's wife and children also submitted letters, including his son, Ethan Hastert.
"Many of the people who have known my father best over the years were shocked, like me, to learn of these allegations and the resulting plea," he wrote. "That is, perhaps, because we know my father as the man who has done so many wonderful things for so many."
The paper adds:
Durkin said last week he wouldn't consider any of 60 letters filed under seal earlier unless they were refiled publicly. Defense attorneys had to go back to the letter writers to get their permission to make them public. Nineteen of the original letters weren't refiled.
Sentencing takes place on Wednesday.