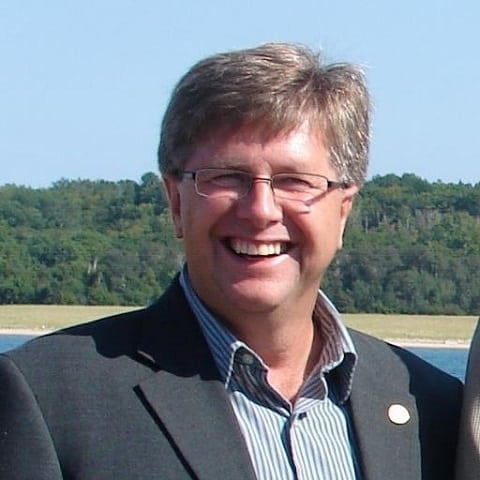 Despite the backlash following the implementation of anti-gay religious freedom and "bathroom" laws in North Carolina, Tennessee and Mississippi, a Michigan Republican Senator is to introduce legislation that would force transgender students to use facilities according to their given sex.
Companies including PayPal, Apple, Microsoft and Facebook have spoken out about religious freedom legislation. Last week, Bruce Springsteen canceled a gig in North Carolina while Bryan Adams has pulled out of a show in Mississippi.
Representing the 38th district, Senator Tom Casperson (above) said he plans to introduce the legislation because the Michigan Board of Education has proposed to allow transgender students to use bathrooms and locker rooms that match their gender identity.  
Said Casperson:
"It is hard to believe that a state board, which is clearly out of touch with Michigan residents, got assistance from equally out of touch unelected bureaucrats to develop such a document to fundamentally change Michigan's public education system without the public's prior knowledge or consent.
"In the pursuit of social justice, this so-called draft guidance document creates numerous problems, from the elimination of parental authority and notification to threatening student safety and beyond. My bill would stop this policy dead in its tracks."
According to WILX10.com, public comment on the Department of Education's proposal is ongoing until May 11th. Close to 9,000 comments have now been made, both for and against the legislation.
State board of education president John Austin says the goal of the Board's proposal is to ensure that everyone has a comfortable, safe place to use the bathroom. The guidelines provided would be voluntary for schools.
Wake up NC!@PayPal decides to move out of North Carolina, citing LGBT discrimination laws. #HB2 @springsteen https://t.co/kThmQxTPRZ

— Rob Dhoble (@rdhoble) April 13, 2016
Casperson has said that he is "firmly committed to introducing the legislation."
However, state education officials have said that his legislation would be damaging for young students, and it could ostracize students already at risk for bullying and depression.
Watch a news report on the debate over the bill WOODTV, below.