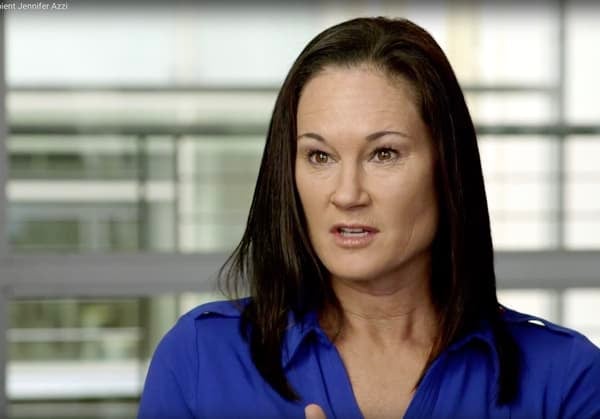 Jennifer Azzi, the coach of the University of San Francisco Dons basketball team and a former Stanford star, announced that she is gay and married to her assistant Blair Hardiek.
Azzi made the announcement during an award ceremony for Golden State Warriors president Rick Welts at the Fairmont Hotel in San Francisco, the San Jose Mercury News reports.
Said Azzi:
"I, too, lived a long time not being 100 percent honest. Kind of the don't-ask-don't-tell kinda of thing. And it's so stupid. I don't know why we do that, but we do that. I'm a college coach. Is it going to hurt me with recruiting? What are people going to think? And you are constantly worrying about those things.What I realized in watching Rick in his path and his journey is that there is nothing more powerful than living the truth. And the best thing I can do for my team is be authentic and true to myself…He's given me the power to be an authentic leader. And without his leadership, I could not have had the courage to do what I have done with my team and take this leap of faith and be here tonight and be my authentic self."
Azzi and Hardiek have coached together for six years, according to the paper.
Said Welts, who came out as gay in 2011: "I've never been more proud of her that she would take that moment … to choose that time to do what she just did."