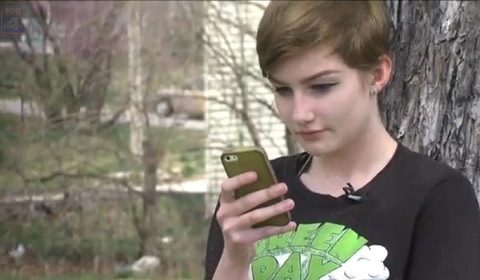 A 17-year-old gay Kansas student has spoken out about a hate campaign in which fellow students threatened to shoot her and slash her throat.
Hannah Reno, a junior at  said she has gone public on her experience in order to stand up for all victims of bullying.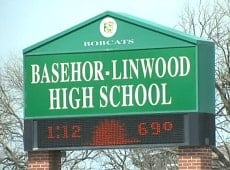 According to Reno, last Friday she received a message on Facebook with song lyrics from two male students. "It addressed things like my sexuality," she said, "and it addressed him wanting to kill me, and him wanting me to kill myself…It is definitely inappropriate to target somebody for their sexuality. It's inappropriate to target anyone and write a song that's wanting them to die…I was extremely upset. I felt bad for her because she got attacked for absolutely no reason at all."
Her father Brian explained that the boys "wanted to cut her throat, shoot her, they wanted her to slit her wrists and cut her own throat. She just was almost hysterical that she couldn't believe that she was attacked because of her sexual preference."
On the advice of police, he contacted the school resource officer on Monday morning. The school district have since confirmed that two students were suspended yesterday for violating a handbook policy: "severe disrespect and intimidation of another student."
However, he told  Fox 4 Kansas City he doesn't feel that this punishment is severe enough.
"If this was a bomb threat in a song, what would have happened? That school would have been on lockdown, but because of my daughter's sexual preferences being questioned, they're trying to minimize this, and I do not like this at all."
Hannah said she hopes by sharing her story she'll encourage others who are being bullied.
Watch a Fox News report below.
https://www.youtube.com/watch?v=xFpcb6mCors