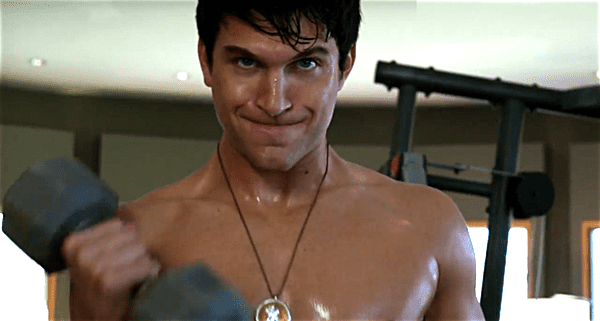 King Cobra premieres at the Tribeca Film Festival tomorrow and another clip from the movie based on the murder of gay adult film producer Bryan Kocis has just been released.
The clip, which debuted on Deadline, shows Kocis' rival, played by James Franco, coaching a young gay adult performer (Keegan Allen) through a rigorous gym session.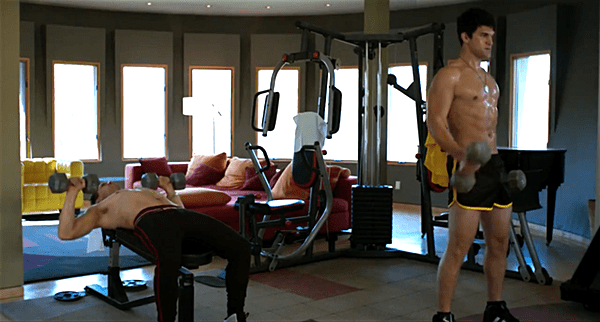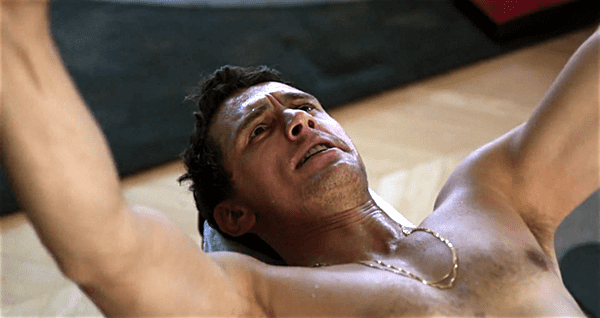 The pair also enjoy a post-workout protein shake.
We previously got a preview of what this scene might look like thanks to Franco's and Allen's Instagrams.
Deadline sums up the background on the film:
The Tribeca film charts the early rise of former gay porn star Sean Paul Lockhart, otherwise known as Brent Corrigan, leading up to his notorious falling out with the producer who made him famous. When he decides he'd be better off a free agent, he falls in with a pair of cash-strapped rival producers gunning to cash in by any means possible. Garrett Clayton stars as Corrigan alongside James Franco and Keegan Allen, with Alicia Silverstone and Molly Ringwald also appearing.
Watch the clip below which may have you saying, "Where's my piggy?"
https://www.youtube.com/watch?v=v_-4hCYgE3A
And because you will most likely need this in your life…