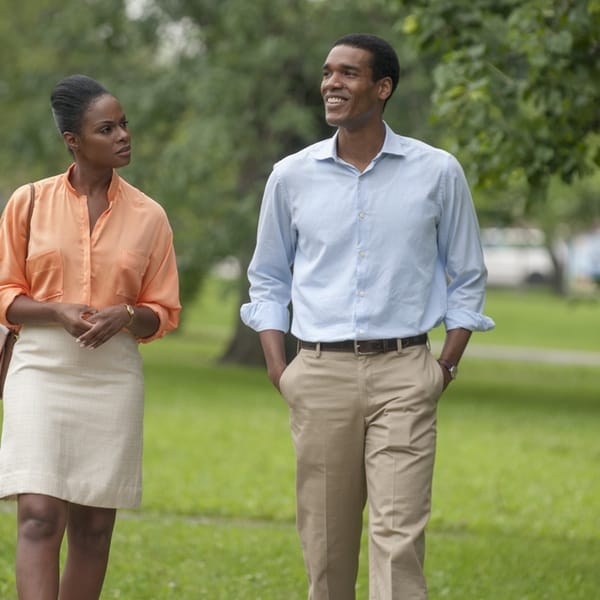 The first trailer has arrived for Southside With You, a romantic comedy about the first date of Michelle and Barack Obama. It was extremely well-received at Sundance.
Tanne's version of a well-known anecdote will likely generate and conceivably benefit from op-ed coverage of every possible slant, and conservative critics inclined to take an interest will surely accuse the movie of being a glorified campaign promo (albeit one arriving rather late for the campaign). Certainly it raises the question of whether a comparable date movie could be made about, say, the 1977 backyard barbecue where George W. Bush met Laura, or Mitt and Ann Romney's 1965 prom night, and be executed with enough warmth and sensitivity to cut across partisan lines, or receive a fair hearing from left-leaning film critics. In any case, despite its unassuming modesty of scale, budget and commercial potential, "Southside With You" stands as something unique, even audacious in American independent movies: a fact-based presidential "prequel" that seeks to present two iconic world figures as convincing and relatable romantic leads.
The film's release is coming in August.
Watch: