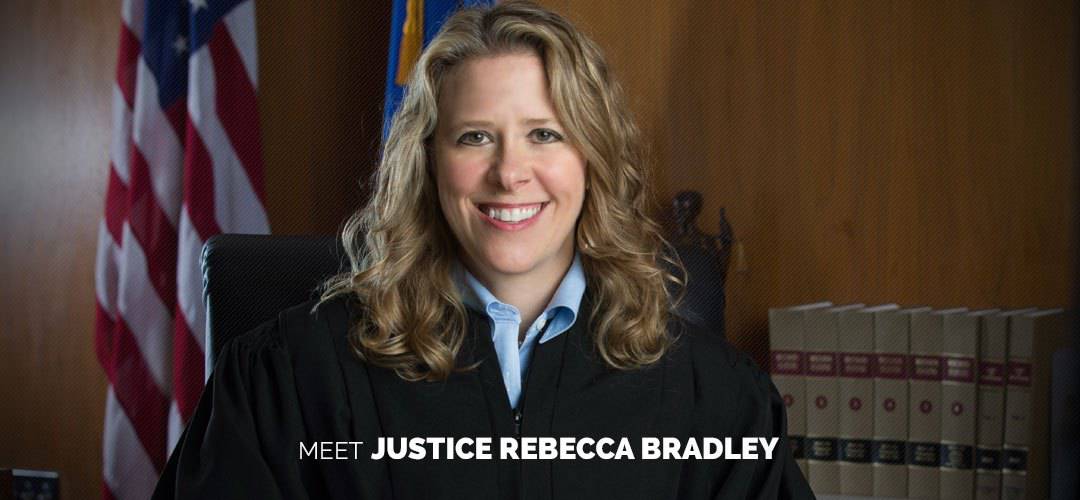 In March we introduced you to Rebecca Bradley, whose 1992 writings for the Marquette Tribune at Marquette University revealed the rhetoric that she once used to describe gays and lesbians.
Bradley was elected to a 10-year seat on the Wisconsin Supreme Court last night, in a decisive victory over state Appeals Judge JoAnne Cloppenburg. Bernie Sanders, who won the state's Democratic primary, said this week that he was hoping for a large turnout to defeat Bradley:
"I hope a large turnout on Tuesday will help elect (Appeals Court Judge) JoAnne Kloppenburg to the Supreme Court," Sanders said.
To recap Bradley's writings, which she tried to walk back in March:
In her writings, Bradley describes homosexuals as "queers," compares them with drug addicts, saying they "essentially kill themselves and others through their own behavior." She describes newly elected president Bill Clinton as "queer-loving" and says his 1992 victory "proves that the majority of voters are either totally stupid or entirely evil."
She also describes homosexuality as "an abnormal sexual preference" and says those who support it are "dumb" and "degenerates who basically commit suicide through their behavior."
More from The Milwaukee-Wisconsin Journal Sentinel:
"But the homosexuals and drug addicts who do essentially kill themselves and others through their own behavior deservedly receive none of my sympathy."
"This brings me to my next point — why is a student government on a Catholic campus attempting to bring legitimacy to an abnormal sexual preference?"
"Heterosexual sex is very healthy in a loving martial relationship. Homosexual sex, however, kills."
"I will certainly characterize whomever transferred their infected blood a homosexual or drug-addicted degenerate and a murderer."
And she mocked individuals suffering from AIDS, as The Sentinel points out:
"How sad that the lives of degenerate drug addicts and queers are valued more than the innocent victims of more prevalent ailments," wrote Bradley, who then had the last name of Grassl.
Bradley added, "Perhaps AIDS Awareness should seek to educate us with their misdirected compassion for the degenerates who basically commit suicide through their behavior."
In Bradley's victory speech, she quoted Winston Churchill:
"When you're going through hell, keep going," adding, "There is nothing more exhilarating than to be shot at with no result."