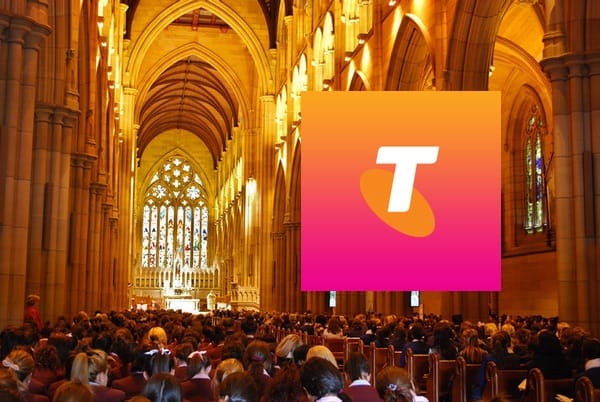 Last week we reported that Telstra, Australia's largest telecommunications and media company, had withdrawn its public support for marriage equality and was backing out of having a public position on the issue after boycott threats from the Catholic Church.
That decision brought the company a tremendous amount of negative publicity which has apparently caused it to do an about-face.
Writes its CEO Andrew Penn in an op-ed this morning:
There has been significant debate and commentary recently regarding Telstra's position on marriage equality and we would like to address a number of concerns and misunderstandings.
Telstra supports diversity and inclusion. We have long advocated and often pioneered the fostering of a more supportive, diverse workplace in this country.
Telstra supports marriage equality. Last week we advised that out of respect for the individual our view had been that we would not add further to the debate on marriage equality ahead of a plebiscite or parliamentary debate. It is clear that rather than Telstra stepping back we should in fact step forward and support our view for marriage equality and so that is what we will do.
By renewing our active position, we acknowledge that we are at equal risk of inflaming a new debate but it is the right thing to do. It also remains very important that we continue to recognise and respect the right of the individual to hold their own view on this issue.