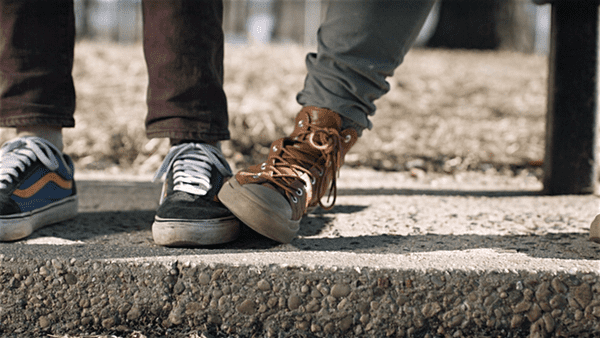 In episode 2 from season 3 of the popular LGBT web series Tough Love, Steven and Blair have wildly different reactions to talk about "germs." Which may have something to do with Blair not taking her medicine.
Previously on the show, Steven went on a blind date with über hottie Marco who made him feel insecure and even more neurotic than he already is.
Attempting to bounce back, Steven decides to go on his first OKCupid date and meet a boy named Tyler.
Meanwhile, Blaire has a panic attack about the Ebola virus and becomes convinced she has acquired the disease. The threat of Ebola causes her to hallucinate into thinking that riders on the NYC subway are Ebola-infected zombies out to get her.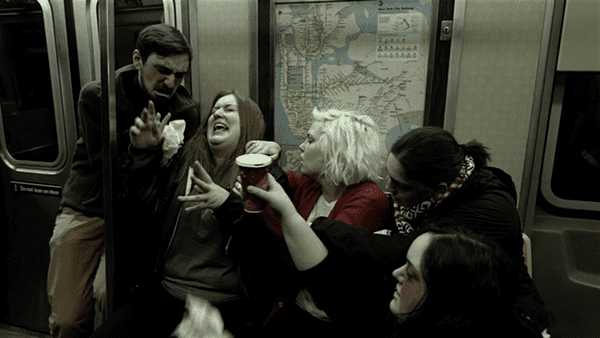 On his date with Tyler, things seem to be going well. Even when Steven brings up the maybe poorly-timed bit about how much bacteria lives in the human mouth. But not even that can deter Tyler, who seems to enjoy Steven's awkward bumbling.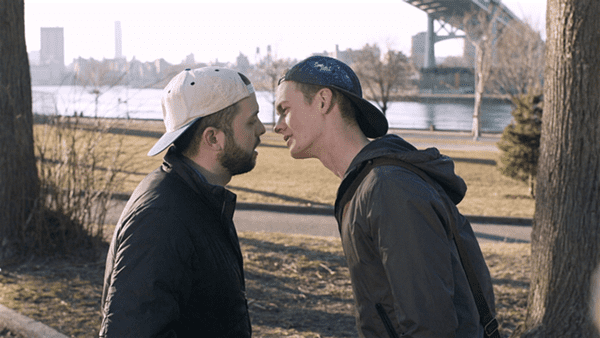 Said creator and star Steven Bell of this week's episode,
"This was a really fun episode for us to make. We got to dive deep into Blaire's psyche a bit and see what her anxiety feels like. She sees something about Ebola on the news and suddenly she starts seeing Ebola everywhere around her. We did this entire horror film shoot on a New York subway where Blaire gets attack by a bunch of Ebola victims. It's something we've never done before and it's a hilarious and accurate portrayal of what it feels like to ride public transit in NYC. In other news, Steven goes on his first OkCupid date with a cute boy named Tyler. We cast Logan Sutherland to play Tyler because he's just this perfect balance between handsome and awkward. Someone Steven feels nervous dating, but who has a personality that he can connect with. It's fun to see Steven get a win for once."
Watch what happens when "Germs" get thrown into the mix, below.
To catch up on the third season of Tough Love, click HERE.