Does the thought of picnicking with mean gays make you queasy?
If so, you'll likely relate to this week's episode of LGBT comedy series Tough Love, which explores what happens when a loser from Queens is subjected to spending a day in the park with the coolest gays in Astoria.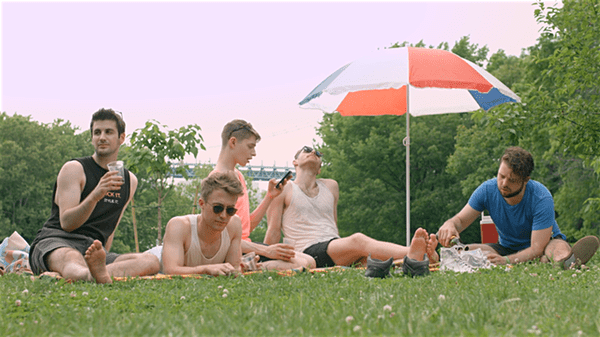 Guest starring as Astoria's answer to the Plastics are Hunting Season's Ben Baur, My Gay Roommate's Noam Ash, and Broad City's Dino Petrera.
Creator and star Steven Bell told us of the latest installment in season 3, "This week's episode finds Steven in his most insecure state when the coolest gays in Astoria crash his picnic in the park. I wanted to make an episode about how uncool Blaire and I feel around some people in the city. I'm a mess in this."
You may recognize the song "Bob and Weave" by rapper Big Dipper on this week's episode.
Watch, below.
To catch up on the third season of Tough Love, click HERE.