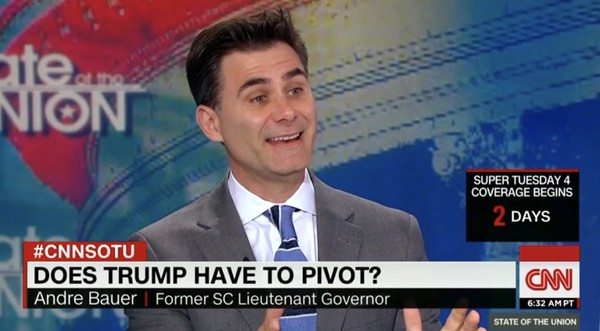 On CNN's State of the Union, South Carolina Lieutenant Governor and Trump supporter Andre Bauer offered up a suggestion for Trump's running mate:
"I think you're going to see something different. I think what he will do is he won't go with the norm that you pick a battleground state and you pick somebody from that state or a rival candidate," he said. "I think he's going to say, 'Who can help me get the job done?' and I think he needs some balance, and I like Mary Fallin for that reason."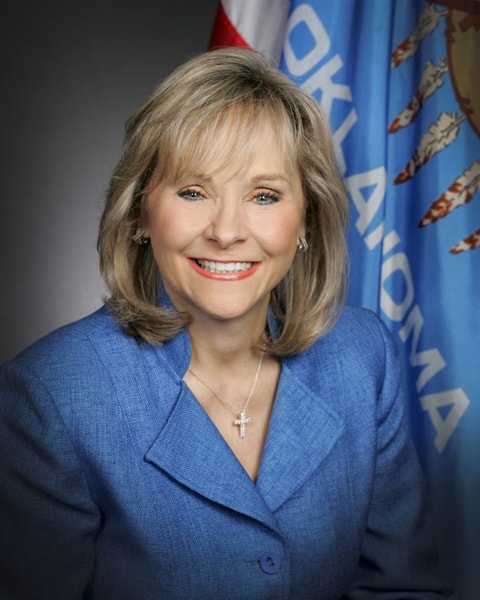 Yes, the Mary Fallin who blasted the Supreme Court's ruling allowing gay couples to marry in her state, and in 2013 denied spousal benefits for National Guardsmen and women, regardless of whether they are in same-sex or opposite-sex relationships, so as to avoid having to comply with Hagel's order to provide benefits to same-sex couples. In 2004 she voted to amend Oklahoma's constitution to prohibit same-sex marriage. Fallin also signed a bill into law saying "no licensed, ordained or authorized official of a religious organization can be required to solemnize or recognize a marriage that violates that official's conscience or religious belief."
Trump thinks it's great advice:
https://twitter.com/realDonaldTrump/status/724236172181049344?ref_src=twsrc%5Etfw
CNN adds:
Trump's son, Donald Trump Jr., said earlier in the show that a vice presidential pick would not likely come until after the Republican convention in mid-July. But he offered some ideas of who his father would be looking for.
"I think there are a lot of viable candidates out there, and I think some of them could have been people that have run against us in this. I think my father's been clear that he wants someone that has navigated the D.C. waterways a little more than he has to be in there," Trump told CNN's Jake Tapper.
Who do you think Trump is going to pick?