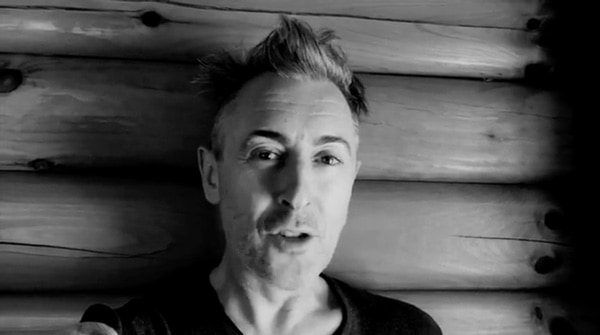 We love it when a new big cultural project comes on to our radar and After Louie, a new film in development, written by  Vincent Gagliostro and Anthony Johnston, takes a look at the generations which grew up on both sides of the AIDS epidemic through the eyes of a romance.
Write the filmmakers in a new Kickstarter to help the film through production:
After Louie is a feature-length narrative film that explores the contradictions of modern gay life and history through Sam, a man desperate to understand how he and his community got to where they are today.
As an AIDS activist and member of ACT UP in the 1980s and 90s, Sam witnessed the deaths of too many friends and lovers. Battle-wounded and struggling with survivor's guilt, Sam now resents the complacency of his former comrades and derides what he sees as the younger generation's indifference to the politics of sex, and of death.
An unexpected intimacy with a much younger man, Braeden (Zachary Booth), challenges Sam's understanding of contemporary gay life. Through this unconventional romance, he is forced to deal with the trauma that so informs his past, their present, and an unknown future.
Alan Cumming is attached to play the role of Sam and Zachary Booth the role of Braeden.
Also attached to play roles are Wilson Cruz, David Drake, Justin Vivian Bond, Joey Arias, and Johnston as Braeden's boyfriend. Bryce Renninger and Lauren Belfer are producing, Patricia Field is doing costumes, Jonathan Sheffer is writing the score, Avram Finkelstein is the production designer and Aaron Kovalchik the Director of Photography.
Says activist Larry Kramer in the Kickstarter trailer: "This movie needs to be made. I think I was really struck by how I've never seen a gay movie like this and how important it would be to see one like this."
Watch:
And help the film out here if you'd like to see this movie too!