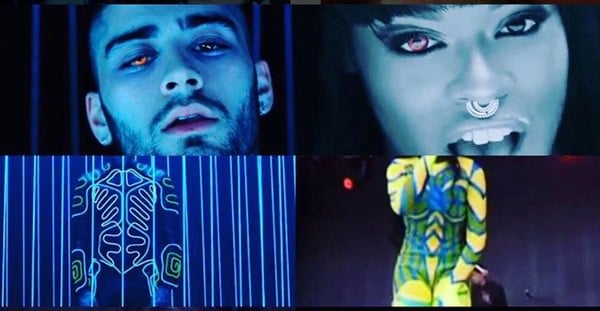 Azealia Banks' Twitter account has been suspended following a hateful tirade the rapper unleashed against singer and former One Direction band member, Zayn Malik.
Banks lashed out at Malik using homophobic and racist slurs as she blasted him for allegedly copying some of her looks for his new video, "Like I Would."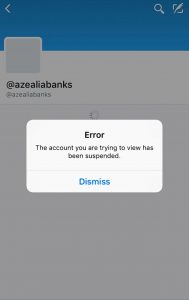 The New York Daily News reports: 
The 140-character platform suspends users' accounts, either temporarily or permanently, if they engage in "abusive tweets or behavior."
The hot-tempered rapper's missives certainly fit that bill, as her insults at Malik — who is of English-Pakistani descent — included "the token sand n—a from 1D," "f—-t" and an offensive slur for Pakistani people.
A Twitter rep on Thursday declined to elaborate on the situation.
"We do not comment on individual accounts, for privacy and security reasons," the rep told the Daily News.
This is not the first time Banks has landed in hot water over her vitriolic language on Twitter, though it does appear to be the first time her account has been suspended.
Banks has previously compared the LGBT community to the KKK, and frequently defended her use of the word "faggot."