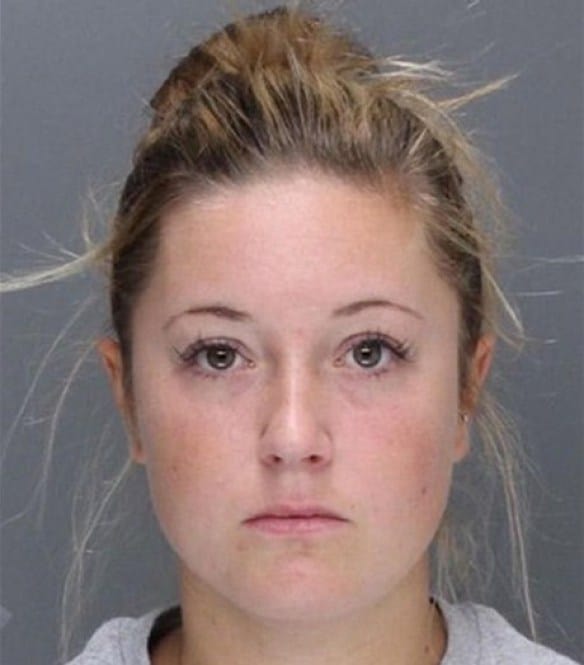 Kathleen O'Donnell, a Norristown, Pennsylvania, a staffer at a consultant firm who created a blog to write about Kathryn Knott and the homophobic mob attack on a couple in Centre City in September 2014 and used the pen name 'Knotty is a Tramp', was fired from her job after Bucks County district attorney detectives came to question her about the website at Walker Parking Consultants, where she worked in August 2015.
Now O'Donnell is suing convicted gay basher Kathryn Knott, her father Karl Knott (then-police chief of Chalfont, Bucks County), Bucks County, Bucks County District Attorney David Heckler and the two detectives Martin McDonough and Mark Zielinski, Philly.com reports:
O'Donnell, 61…says in her lawsuit filed Friday in federal court, that her free-speech rights were violated and that she was fired from her job the day Bucks detectives went to her workplace asking about her online writings…
…The lawsuit contends the detectives "threatened" O'Donnell, saying that if she continued writing under the username "Knotty is a Tramp" that "she would be arrested for 'fraudulently impersonating Ms. Knott.' "
O'Donnell told the detectives she would not post on the account again. The lawsuit says that O'Donnell was fired from her job that day "as a direct result of the visit" by the detectives. Her lawsuit, which also names Bucks County as a defendant, seeks more than $150,000 in compensatory damages and more than $5 million in punitive damages. It contends she suffered monetary losses, including her salary, as well as emotional pain and damage to her reputation.
Heckler said that the detectives were concerned over the threatening nature of the site and that Knott's police officer dad didn't put him up to it:
Heckler also said the fact that Karl Knott was a police chief in Bucks had nothing to do with the detectives' investigation. The district attorney said he "barely" knows Karl Knott and wasn't contacted by him.
"We certainly didn't bully up on her [O'Donnell] because Chief Knott is a police officer and we were looking out for a buddy," Heckler said.
Knott is currently serving a five to ten month sentence at the Riverside Correctional Facility in Holmesburg, Pennsylvania.